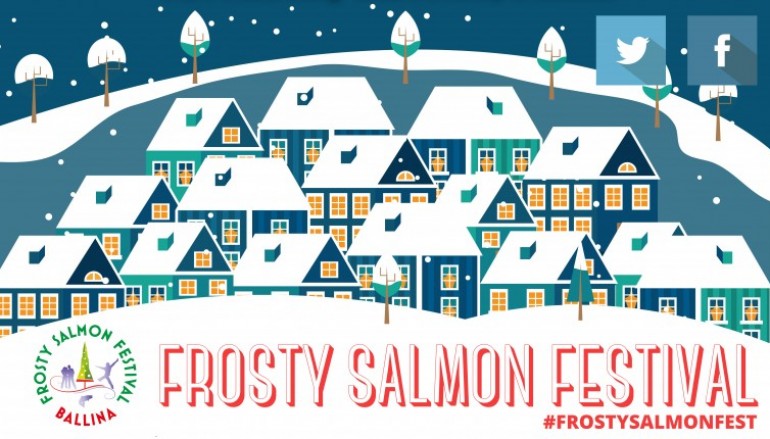 Frosty Salmon Festival in Ballina Co Mayo
Santa's Arrival party in Jackie Clarke Collection, Mistletoe Market in the Military Barracks, Polar Express Train at Ballina Train Station and Santa's residency at Military Barracks are just some of the exciting events planned in Ballina this year as part of its annual Frosty Salmon Festival.
Parking in Ballina
Ballina Municipal District Council has granted FREE parking in every town council car park from 1st – 24th December every day from 2pm.
Shop Front Window Competition 2016
Sponsored this year by Ballina Municipal District Council and with a prize fund up to €500 Cash for the most creative and imaginative Christmas window displays, the most original displays by Ballina Retailers will be rewarded for their inventiveness. If your Christmas display can improve the look of your street, and encourages visitors to the town to want to go inside and look for a gift, you're a winner!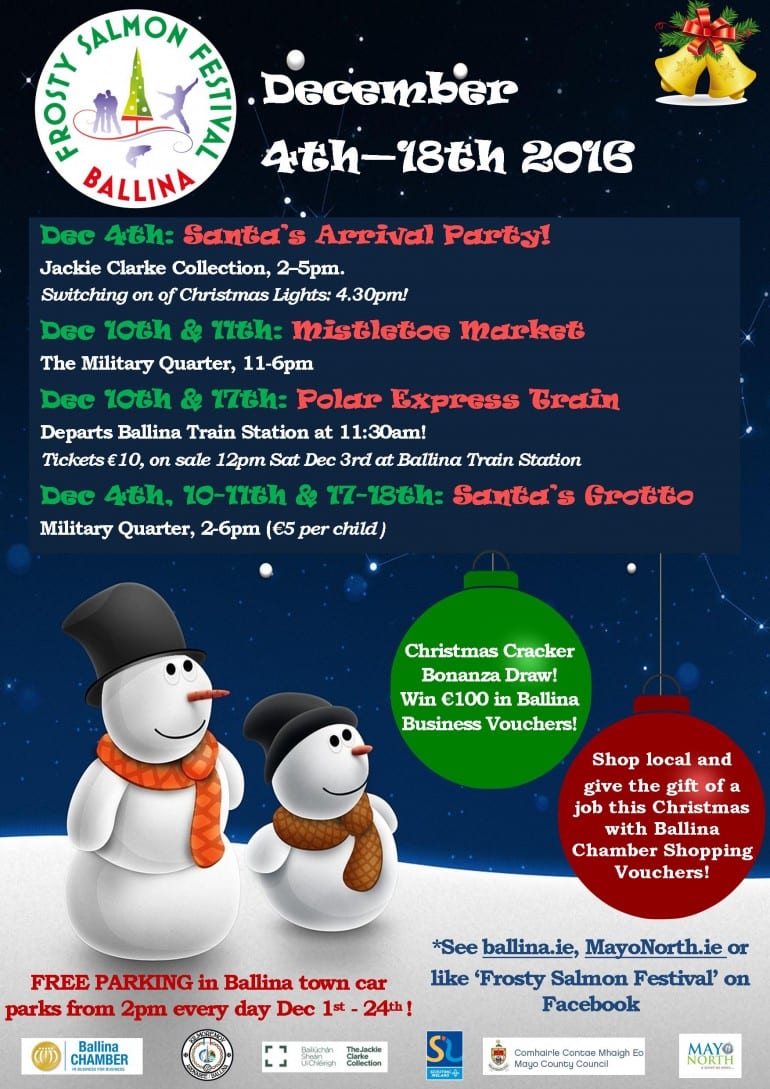 Ballina's Christmas Lights official Switched on 4th December 2016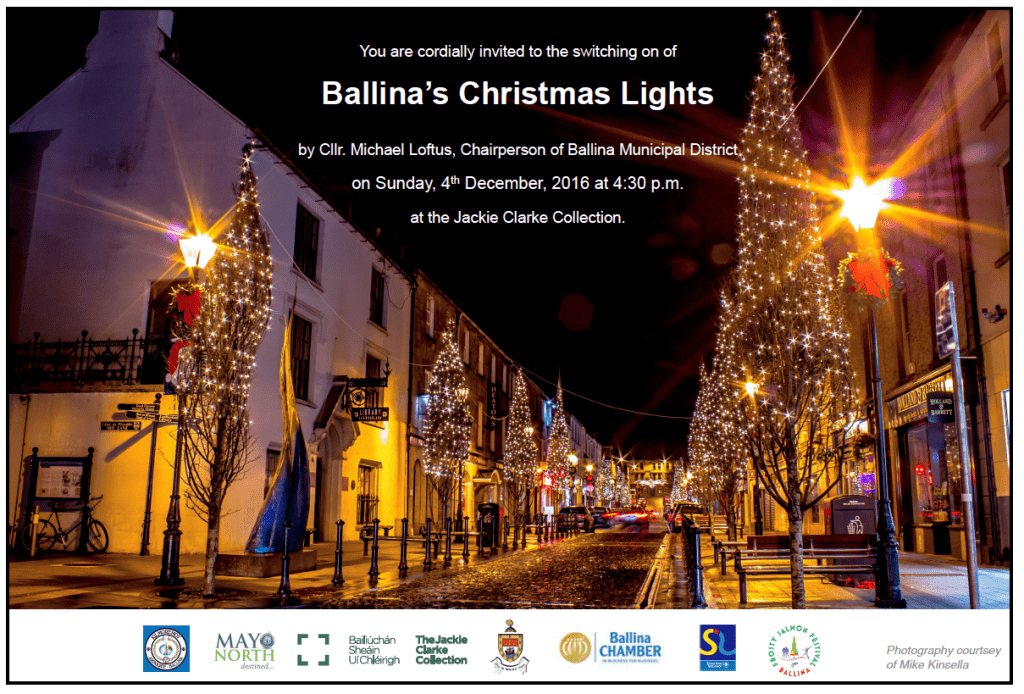 Further Information on Frosty Salmon Festival contact 096 72800
Related Articles
Read more from Uncategorised