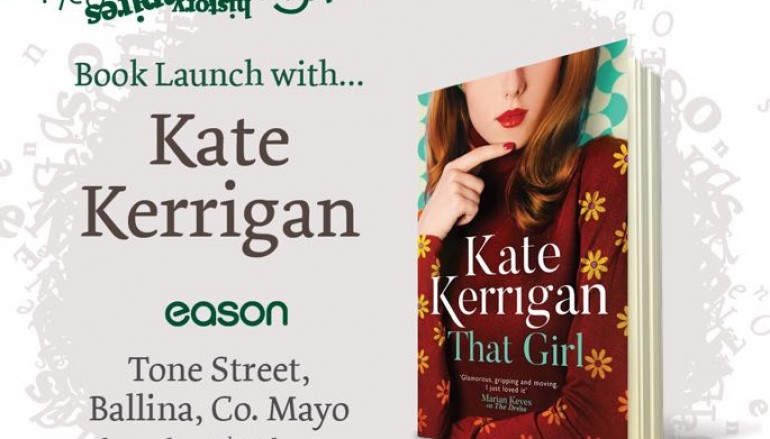 Local Author launches latest novel 'That Girl' in Ballina
WHOSE THAT GIRL?
Local author Kate Kerrigan launched the e-book edition of her latest novel, That Girl, with a Facebook Live interview with a very special guest – her mother, Moira. The Scottish-born, London-raised author says, in an interview with the Western People  'my mother is my greatest inspiration and once again I've drawn on her life for That Girl.' The novel is about three young women escaping Catholic Ireland for the freedom of London in the swinging sixties. Advance reviewers in Britain and the U.S. are already saying it's Kate's most thrilling book to date. 'Wow Oh Wow,' top blogger Dash Fan said, 'This is one Powerful Rollercoaster ride that had me hooked from the very first few chapters!'
The Facebook interview gave Kerrigans fans from America and the UK an opportunity to meet the award winning author at home.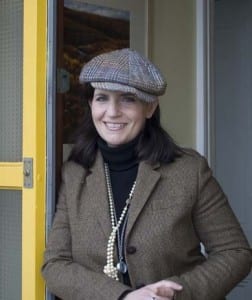 'The internet is great because it gives us writers access to our readers and allows us to be in contact with them all the time. When I first started, I remember the excitement of receiving letters from readers from India and Australia. Now – as soon as somebody reads the book they can contact me. Writing can be a lonely business and I love beng in touch with my readers.'
The one hour online interview has racked up nearly 2,000 views and features Kate and Moira chatting casually in the living room of their family home on Howley Terrace, Ballina. 'This house is so important to me,' Kate told The Western people. 'My grandparents moved into this cottage in the 1930s, when it was a new build. Over the decades our family have kept our history alive with photographs and artefacts. As a writer, I am lucky to have such a wealth of research on my doorstep. It's one of the reasons why I will never move from Mayo. My family are here – but so are my stories.'
Kate will be launching the hardback edition of That Girl in Easons this coming Thursday, 8th February at 7.30pm in Easons Ballina with a reading, wine and nibbles. All welcome.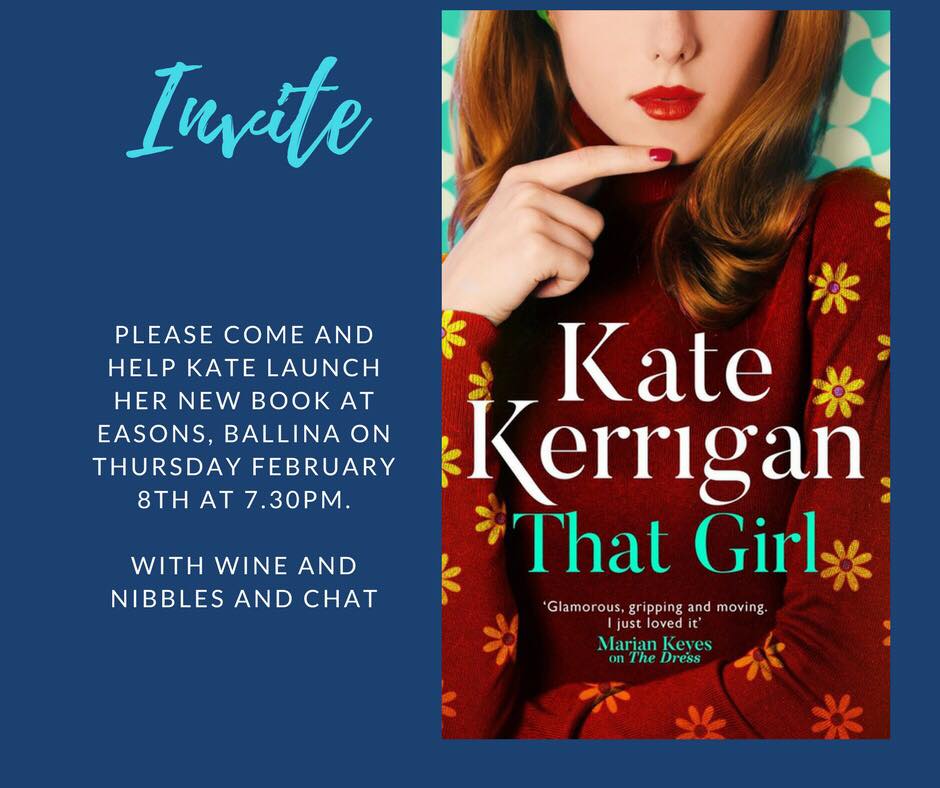 Related Articles
Read more from Uncategorised