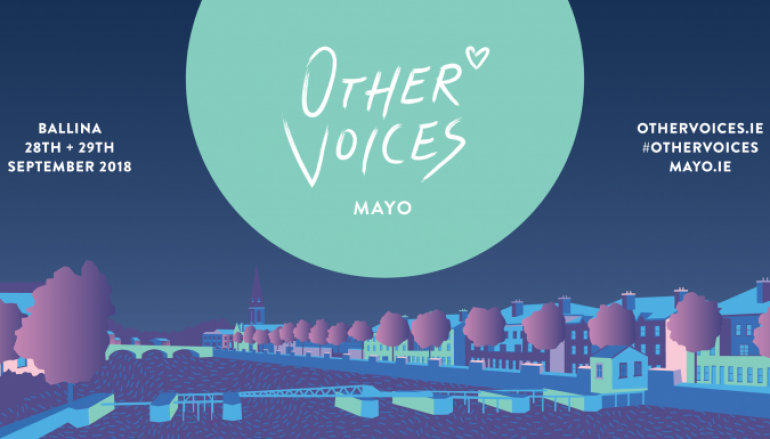 First three acts announced for St. Michael's Church at Other Voices Ballina 2018 September 28th – 29th, Co. Mayo
September 28th and 29th 2018 sees the Other Voices Festival burst into life in our gorgeous town of Ballina, Co. Mayo. The ancient walls of St. Michael's Church in the heart of the town, will shake, rattle and roll with two nights of music performances by Irish and international artists, recorded for TV in front of a live audience.
The first three acts for the TV recordings have been announced and they are Little Green Cars, Seamus Fogarty and Maria Kelly. They will join five more yet to be announced acts at the inaugural Other Voices Ballina event in September.
Tickets for the St. Michael's Church TV recording performances cannot be purchased and will be given away through competitions in national and local radio, press and online. All ticket competitions will be announced in advance at www.othervoices.ie
The Other Voices Ballina Music Trail will feature more than 30 free gigs taking place in various venues across Ballina over the Other Voices Festival Weekend. These will be announced in the coming weeks. While scoring tickets for the Other Voices TV recordings can be like finding hen's teeth, Other Voices Ballina festival goers won't miss a note from the Church, as the Other Voices Live Streaming rolls into town. Music fans will enjoy all the happenings in St. Michael's Church, at multiple locations throughout Ballina. With huge screens, high definition audio visual and close proximity to a freshly poured pint, screening venues will be a massive hit during the Festival. Grab a stool in lieu of a pew, relax and enjoy.
Dublin band Little Green Cars were teenagers when signed to Glassnote, releasing their widely acclaimed first Absolute Zero in 2013 and debuting at No. 1. What followed was life changing, with the band touring Europe and Australia, Russia and the USA, which they crossed six times in three years, growing a huge fanbase as they moved from town to town. Their most recent album, the stunning Ephemera from 2017, is a reflection on those growing year, their shared experiences. www.littlegreencars.com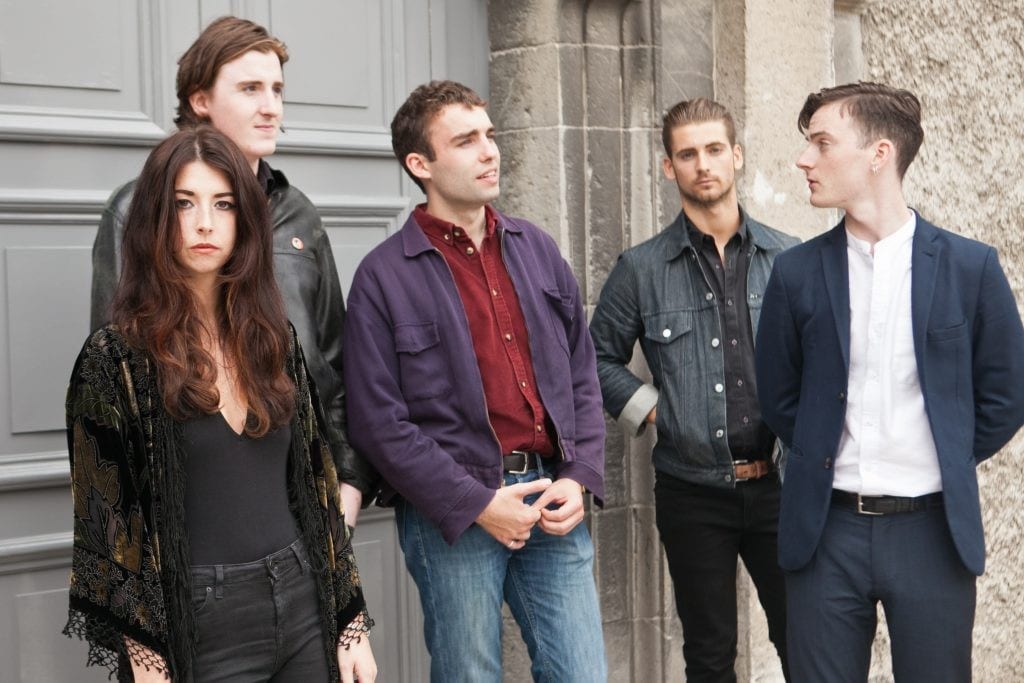 Now signed to Domino Records, Mayo songwriter Seamus Fogarty and his band borrow from every genre, from krautrock to traditional balladry and everything in between, mixing conventional instrumentation with found sounds and live electronics, all fronted by Fogarty's plaintive vocal and song-writing. Since releasing his first album in 2012 on legendary Scottish label Fence Records (King Creosote, James Yorkston), his songs have featured extensively across both the BBC and RTE His latest album The Curious Hand, produced by Fogarty and Leo Abrahams (Brian Eno, Wild Beasts), received rave reviews across the board with the Guardian awarding it 5/5 (a 'stunning, mercurial album') while The Irish Times, The Observer, Q Magazine and Mojo all awarded it 4 stars. He was also one of only a handful of Irish artists to grace the Guardian's Top 100 songs of 2017 with his song Van Gogh's Ear.www.seamusfogarty.com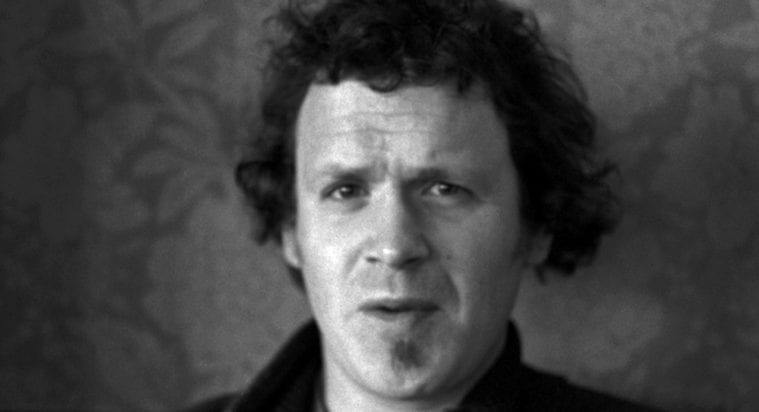 Growing up in Mayo, Ireland, Maria Kelly spent many years crafting and developing her sound into a delicate blend of atmospheric-alt-folk. In 2016, Maria released Stitches (Veta Records), which was named one of 'The 50 Best Tracks of 2016' in The Irish Times. Maria went on to release her debut EP The Things I Should, followed by the haunting Double A Dark Places / Small Talk in April of this year. Maria has played numerous shows in both the UK and Ireland supporting James Vincent McMorrow, KT Tunstall, Billie Marten and Paul Noonan, as well as performances at the Great Escape Festival, Electric Picnic, the National Concert Hall and London's Barbican. Maria was selected as 'Listener's Choice Artist' in the Other Voices Open Call 2017. She travelled to Dingle to perform at Other Voices 2017 in the IMRO Other Room recordings, which were broadcast on RTE earlier this year. Maria is currently living in Berlin, working on new material and growing a European fanbase. www.mariakellymusic.com
Beyond the chapel gates, the Other Voices Music Trail will feature an exciting and diverse line-up of performers, musicians, bands and DJs, plying their wares across the pubs and venues of Ballina on September 28th and 29th. Guaranteed quality new sounds for all ears and 100% free to enjoy. Venues and acts performing on the Music Trail will be announced in the coming weeks.or the taste adventurers, the fifth Food Fleadh Ballina will run alongside Other Voices, promising four days of fresh, local, seasonal viands and vittles, with almost 100 chefs, bakers, brewers and producers showcasing the very best of Irish from September 27th to 30th at the Old Military Barracks, and other venues throughout the town. Music fans visiting for Other Voices will hit the culinary jackpot with the opportunity to take part in seafood foraging trips, cookery demonstrations, world foods, a craft beer and whiskey festival, Grow it Yourself workshops, a fabulous secret party to celebrate the close of the salmon season and much more.
Other Voices Ballina 2018 is made possible with the support and partnership of Mayo County Council, Mayo.ie, Ballina Chamber, Mayo North, Ballina.ie, Wild Atlantic Way, Coca Cola, Ballina Arts Centre, Music Generation Mayo, Core Music Hub, The Jackie Clarke Collection. 
Facebook: OtherVoices Twitter & Instagram: @othervoiceslive
Share your Other Voices Ballina experiences #OTHERVOICESBALLINA
Related Articles
Read more from News