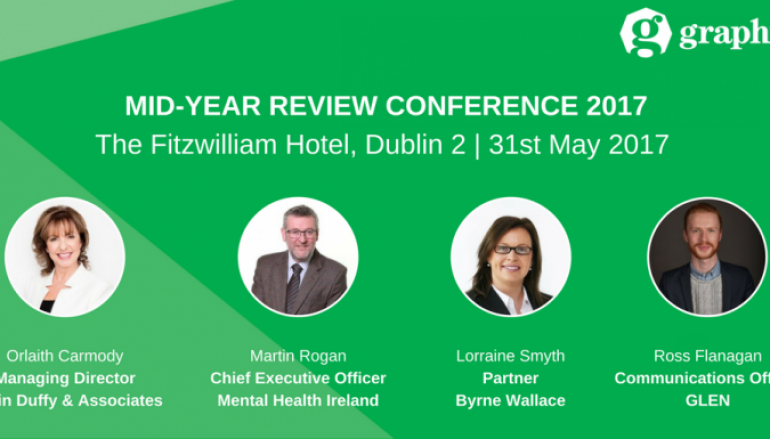 Graphite HRM Mid-Year Review
Graphite HRM will be presenting a mid-year review update on the 31st of May 2017 from 10:00am to 4:30pm, providing you with the latest employment law and HR updates. This event will be taking place in The Fitzwilliam Hotel, Dublin 2.
This mid-year review will be beneficial not only for HR practitioners, but also for anyone with management responsibilities. Together with our expert speakers, we will discuss the most prominent areas affecting the HR industry.
Speakers at the mid-year review include:
Orlaith Carmody, Managing Director, Gavin Duffy & Associates, and Author of "Perform as a Leader"  will discuss the very topical area of Women in Leadership.
Martin Rogan, Chief Executive Officer, Mental Health Ireland will discuss promoting positive mental health in the workplace and how to support an employee managing an ongoing mental health issue.
Lorraine Smyth, Partner, Byrne Wallace, will provide an informative legislative update, referencing relevant recent case law.
Ross Flanagan, Communications Officer, GLEN, will look at Workplace Diversity and how best to support LGBTI employees in the workplace.
Further details available at: http://www.graphitehrm.com/events/mid-year-review-conference-2017/
Related Articles
Read more from Uncategorised