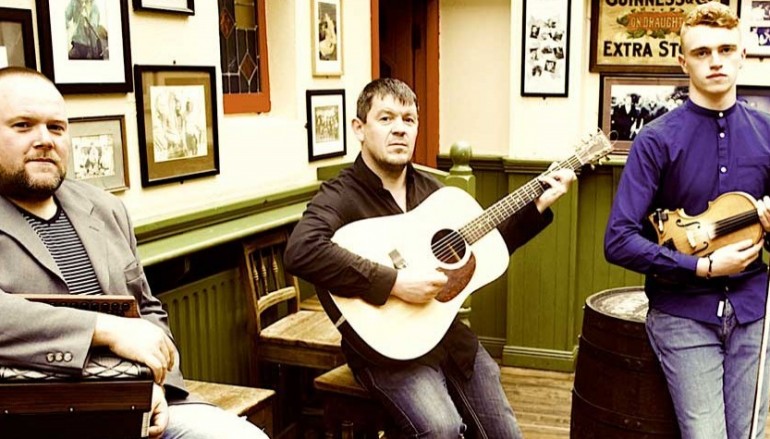 Spring into the Arts this February
Balina Arts Centre offers a jam packed itinerary of the Arts this February ranging from local Amateur Dramatic presentations to the coolest music groups in the land.
There has to be something for you at Ballina Arts Centre during the month of February:
Theatre:
It Runs in the Family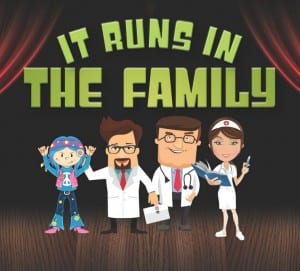 Windmill Players
Saturday 4th February, 8pm
Dr. David Mortimore, renowned neurologist, is about to deliver the most important lecture of his life. A Directorship in the hospital is certainly within reach! When into his hospital sanctuary comes Jane Tate – ex-nurse and ex-girlfriend – with shocking news as to why she departed so hastily after their affair sixteen years and nine months ago. Not only is Dr. Mortimore the father of her daughter Leslie, but the tearaway teenager is now in reception baying to see her long lost father!
David can ill afford this distraction, especially as his wife Rosemary and his boss Professor Vera Drake are stalking the corridors of Sligo University Hospital.  Trying to hold both his career and marriage together, there is only one solution for Dr. Mortimore – page faithful friend Dr. Hubert Bonney.  With the help of Dr. Mike Connolly, what ensues is a dangerous web of expanding lies and manic cover-ups involving the hospital matron, a Garda sergeant, Dr. Bonney's mother and absent minded patient, Bill Lesley.  However, all ends happily – Leslie finds her father, Jane a husband and David gets his Directorship in the hospital!
It Runs in the Family is farce at its finest, spinning deliriously out of control and tickling the funny bones in traditional Ray Cooney fashion. You mustn't miss it!
Tickets: €12 / €10. Early booking advised.    
Music:
David Munnelly Trio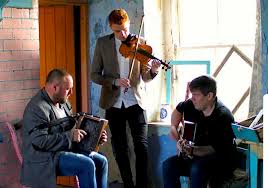 Wednesday 8th February, 8pm
The trio started by David on a suggestion from a very good friend that loved the idea of the three individual styles coming together and playing music that sounded very natural to all three musicians. David, Joseph and Shane coming from Mayo and Sligo respectively show great reverence to the old recordings and also with a blend some new compositions in to the mix. The coming together of the three might have been over a suggestion but we can say no accident.
David Munnelly (accordion) from Mayo is widely regarded as one of the most influential Irish accordion players of his generation: he has played with legendary Irish bands such as De Dannan and The Chieftains!
Shane McGowan (Guitar) comes from an area in south Sligo known as Lavagh and joined Dave and the band in June 2010. Other bands he has toured with are Lunasa, Zakir Hussain, Sean and Dolores Keane, Blas, Slide, Geraldine McGowan, John Carty, At the Racket, among others.
Joseph McNulty (Fiddle) is an accomplished musician on both fiddle and bodhran. He credits a lot of his success to having spent years in the company of Peter Horan RIP who was regarded as one of Sligo's finest musicians.
A wonderful night of music not to be missed!
Tickets: €16 / €14. Early booking advised.
Theatre:
The Field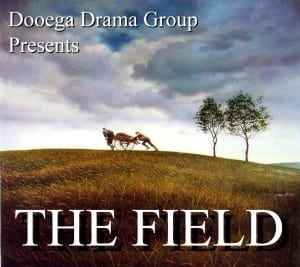 Dooega Drama Group
Friday 10th February, 8pm
Dooega Drama Group is delighted to make their Ballina Arts Centre debut with their production of John B Keane's masterpiece The Field.
One of the most iconic Irish plays, The Field tells the story of the formidable 'Bull' McCabe and his obsession for the land he rents. Matters come to a head when Margaret Butler, the widow who owns the field, decides to sell it, via public auction.
'The Bull' and his like-minded son Tadhg, feel they have first claim on the field after years of cultivating it and no local dares to bid against him. Local cattle jobber 'Bird' O'Donnell and auctioneer Mick Flanagan combine with 'The Bull' to rig the auction. Their plan appears to be coming together until an outsider, William Dee, arrives to bid for the field. This does not please the McCabes and all is set for a dramatic showdown in this play.
Directed by Padraic Patten and featuring a talented cast, this production is not to be missed!
Tickets: € 14 / €12.  Early booking advised.
Theatre:
Big Maggie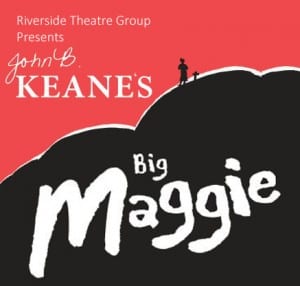 Riverside Theatre Group
Thursday 16th , Friday 17th and Saturday 18th February, 8pm
Riverside Theatre Group returns to Ballina Arts Centre with yet another wonderful production. This time with one of John B Keane's most popular plays, Big Maggie!
A riveting story of money, land and intrigue. On the day of her husband's funeral, Maggie Polpin, widowed mother of four, is now ready to take power into her own hands… but at what cost?
Set in 1960s rural Ireland and shocking for its time – the play premiered in 1969 – Big Maggie is a compelling portrait of a woman who is determined to take control of her life following the death of her husband.
Big Maggie is also a prescribed single text on the English Leaving Certificate with many students around North Mayo studying the play for their 2017 exams!
Tickets: €12 / €10. Early booking advised.     
Music:
No Crows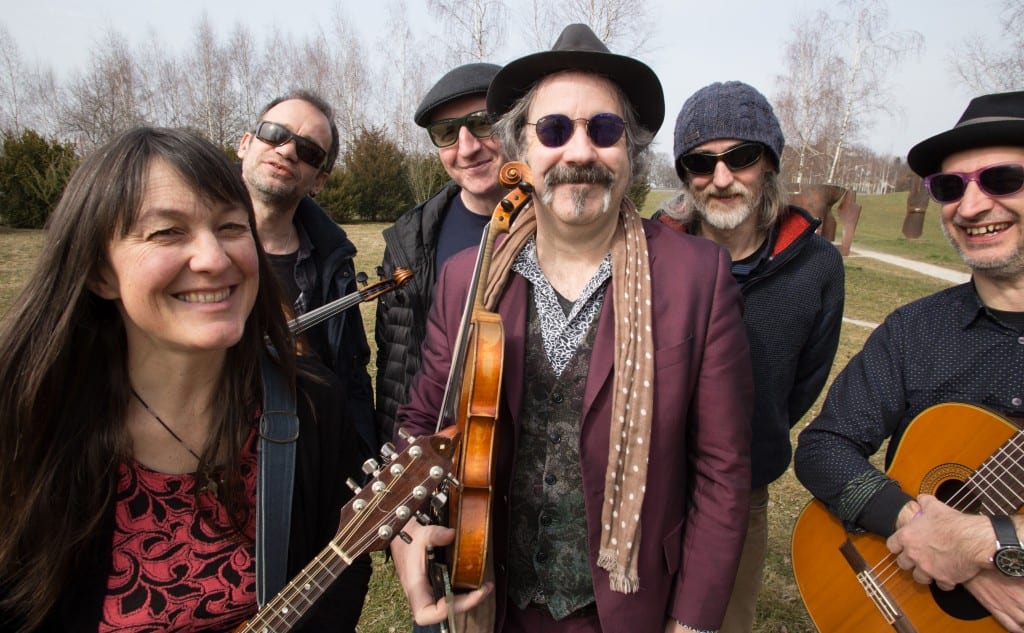 Thursday 23rd February, 8pm
NoCrows is a dynamic folk orchestra from the multicultural melting pot of Sligo's music scene. Formed in 2005, NoCrows' growing output of original material reflects its diverse musical roots, from Irish traditional to Latin rumba, classical, jazz, rock and Balkan music.
NoCrows celebrates twelve years of its musical journey in 2017 with a fifth CD, entitled Why Us? The CD was launched at two special Christmas concerts in Dublin and Sligo, followed by an Irish tour in January and February and subsequent international tours to Switzerland, Germany, Austria and Belgium.
Tickets: €18 / €16. Early booking advised.
Dance:
Dance double-bill: Fancy Dress / Remote
Croí Glán Integrated Dance Company
Saturday 25th February, 8pm
To mark their 10th anniversary, Croí Glan have invited their two favourite, most performed choreographers David Bolger (On the Wall 2009)  and Jess Curtis (Asymmetrical Tendencies 2007) to create a new double bill: Fancy Dress, a new trio by David Bolger (with Jack Webb, Mike Daley and Tara Brandel) and Remote, a new duet by Jess Curtis (with Linda Fearon and Tara Brandel).
Fancy Dress What is a fancy dress? Is it something we wear at parties? Something we adorn to disguise our true selves. A walking stick becomes a magic wand. It makes us dance. Dance as if no one is watching. In this short and snappy trio invite you for some funky moves, a kicking soundtrack and a few fancy dress tips.
Remote Mobilised or frozen… alone at home in front of our screens do we transcend or are we trapped in our bodies? Using a remote process with electronic media and social networking, Jess Curtis applies his familiar post-modern choreographic style influenced by a Berlin/San Francisco aesthetic to create this duet that investigates the ups and downs of our bodies within our evolving digital culture. Does digital and social media enhance our democratic mobility or enforce immobilisation?
Tickets: €12/€10
Theatre:
Juno and the Paycock
Clann Machua Drama Group
Friday 24th February 8pm
Clann Machua Drama Group, Kiltimagh, is delighted to bring their production of Sean O'Casey's Juno & The Paycock to Ballina this February.
Juno and the Paycock was first staged at the Abbey Theatre in Dublin in 1924. It is set in the working class tenements of Dublin in the early 1920s, during the Irish Civil War period and revolves around the misfortunes of the dysfunctional Boyle family.
Juno and the Paycock is the second of three O'Casey plays in what is known as the 'Dublin Trilogy' set in the tumultuous years of 1916-1923, with The Shadow of a Gunman and The Plough and the Stars,
Drawing upon his firsthand knowledge of Dublin tenement life and workers' suffering during the period, to depict the ensuing hardships of poverty, malnutrition, disease, and lack of privacy, the play has been praised for O'Casey's realistic representation of idiomatic Dublin speech, rich literary allusions, characterization, social conscience, and blend of comedy and tragedy.
"Th' whole worl's in a terrible state o' chassis".
Tickets: €12 / €5. Early booking advised.
Further information at Ballina Arts Centre website and Facebook Page
Related Articles
Read more from Uncategorised