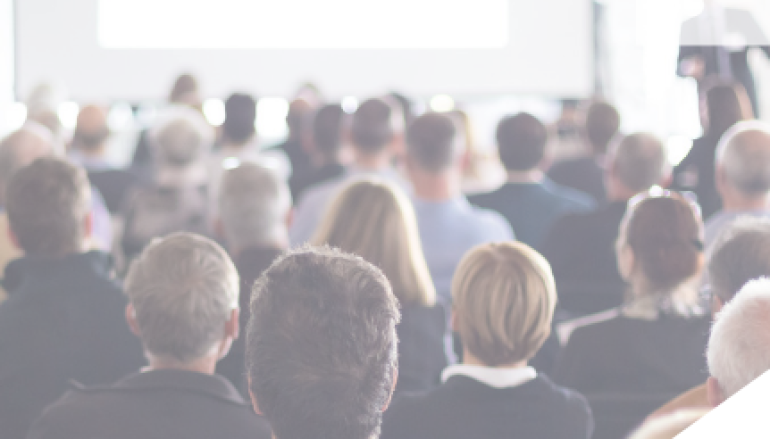 Protecting Your Business – Employment Seminar in Ballina
Focusing on Employment (Miscellaneous Provisions) Act 2019, Terence Morgan of Peninsula Ireland will be running this Seminar to advise delegates on how to protect their businesses in light of the upcoming legislation coming into effect on the 1st of March this year.
The Act sees the cessation of 'Zero Hours' contracts for employers with new contractual requirements being introduced. Employers can find out how to protect their business when undergoing this change in contractual obligations and Ballina businesses can come to the Chamber Offices if they wish to send a delegate for their company.
The event is being held at the Ballina Tourist Office & Chamber of Commerce Meeting Room, on Pearse Street, Ballina commencing at 10AM until 12 noon, on Thursday 28th February 2019.
The event is free to attend, however please book your place by contacting the Tourist Office on 096 72800.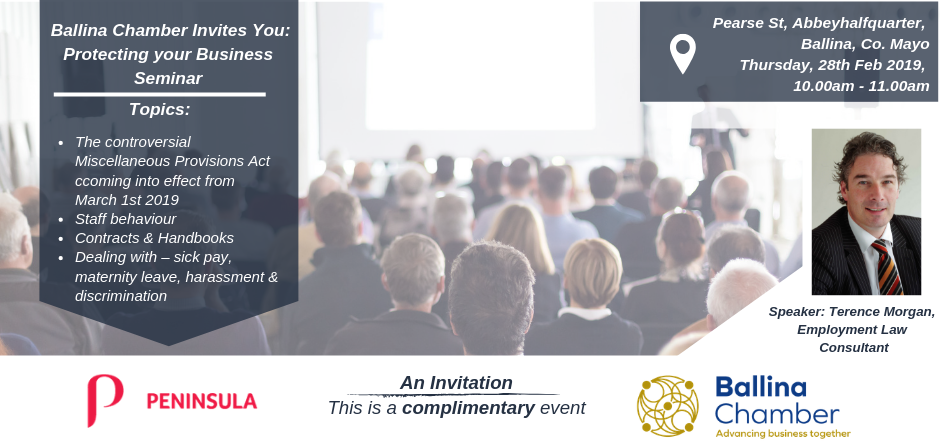 Related Articles
Read more from Uncategorised