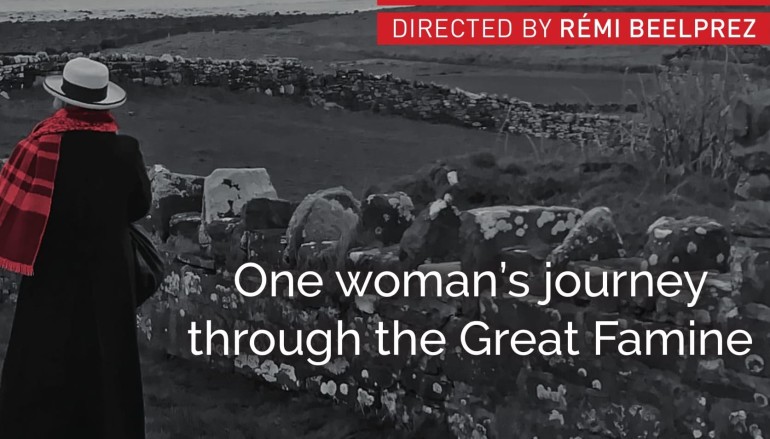 Ballina Dramatic Society presents new Theatre show
Ballina Dramatic Society in association with Keepsake Theatre presents Welcome To The Stranger, a new play inspired by the eye-witness accounts of an extraordinary American woman, Asenath Nicholson, who travelled through Ireland during the Great Famine.
For this unique production, playwright Rua Breathnach has teamed up with critically-acclaimed Belgian director, Rémi Beelprez. Using a cast of 16 non-professional actors, they have created an epic play that offers new perspectives on the most traumatic event in modern Irish history.
REVIEWS:
"Rua Breathnach's epic play Welcome to the Stranger … with a superb local cast, draws you gently and with grim humour, into the lived experience of the Famine." – Eoghan Harris, Sunday Independent
"With a strikingly original staging by [Belgian director] Rémi Beelprez, this production re-imagines the Famine from the perspective of a uniquely-place outsider." – West Cork People
One woman's journey through the Great Famine is playing at Ballina Arts Centre in April on the 11th, 12th, 13th at 8pm. This production is suitable for children and tickets are available from Ballina Arts Centre for €12. To book call (096) 73593, or visit www.ballinaartscentre.com.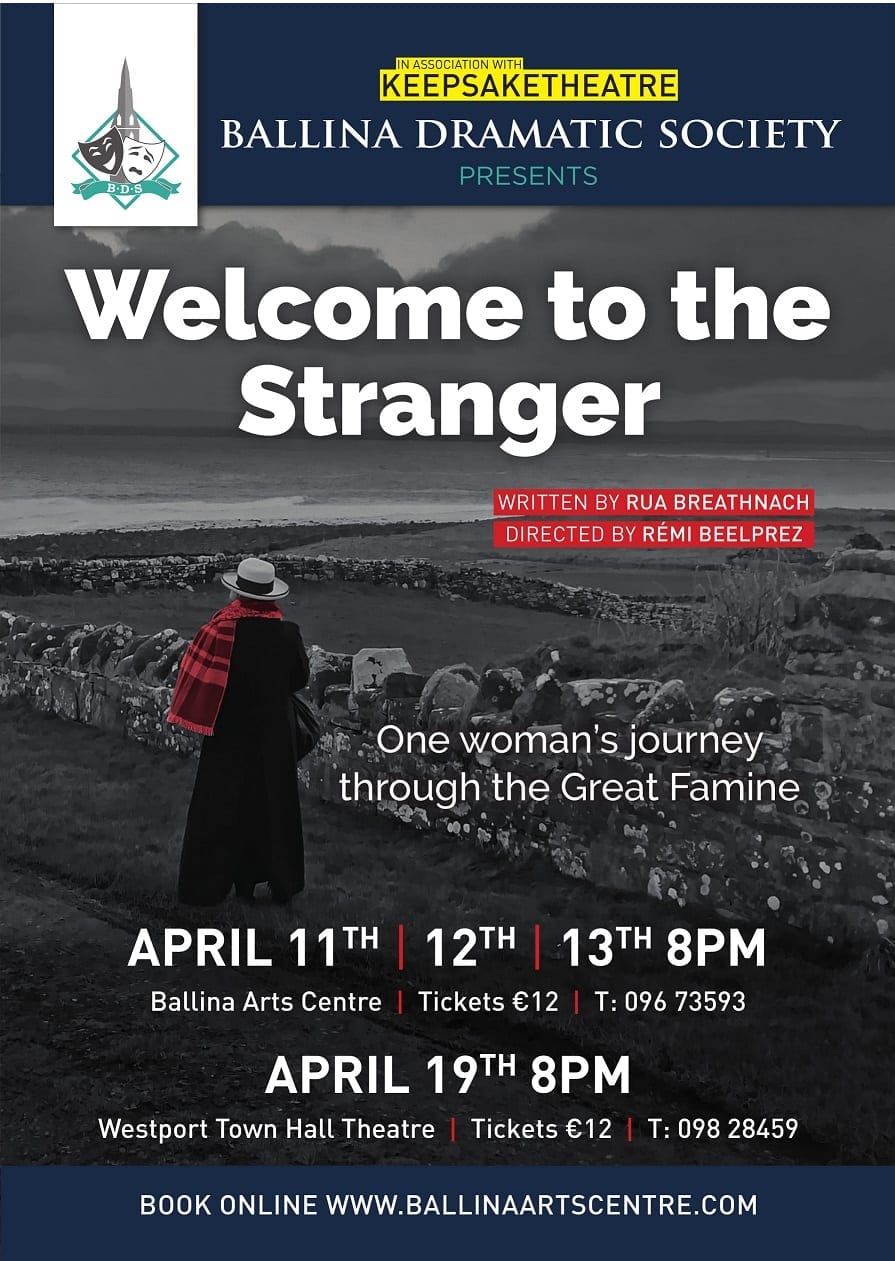 Related Articles
Read more from Uncategorised