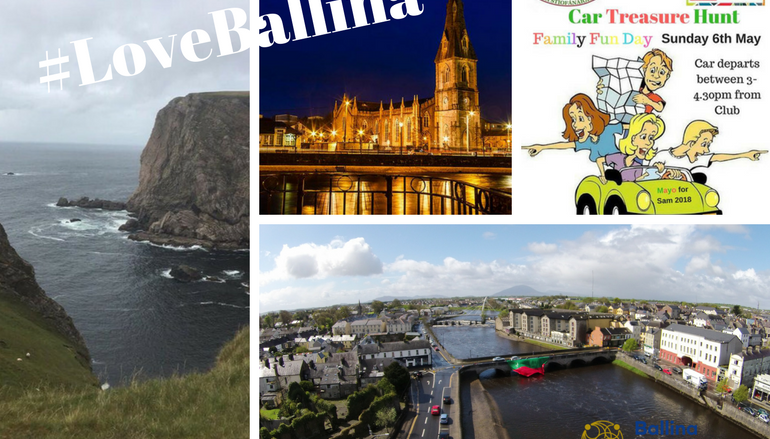 Ballina celebrates Mayo Day 2018 with a big splash of Green and Red
Mayo Day is a day dedicated to the celebration of the arts and culture, vibrant communities, and unquenchable spirit of county Mayo. Now in its fourth year, Mayo Day has garnered international success and recognition as a highly anticipated yearly celebration.
Previous Mayo Days in Ballina saw Ballina Chamber of Commerce launch the Worlds Largest Mayo Flag over the upper Bridge of the River Moy and in 2017, Ballina's Military Barracks celebrated Mayo Day with a large open air concert featuring local musicians from around the county, but also headlined by Co Monaghan local Ryan Sheridan. (Ryan has Mayo roots)
This year Ballina features a plethora of family friendly events but with particular empahsis on the Ballina and Mayo diaspora throughout the world, ensuring all ages and tastes are catered for;
Saturday 5th May Mayo Day
'Mass of the Exiles'
Have you a daughter/son, family member/close friend living or working overseas? Why not join us in Ballina for a special celebration of Mass for all our Mayo exiles in St. Muredach's Cathedral, Ballina at 7.30pm on Sat. May 5th (Mayo Day).
Wear your Mayo colours and invite your nearest and dearest oversees to join in and watch the celebration with a live broadcast of the mass via the Cathedral webcam.  http://ballinaparish.org/old_files/webcam.html.
We also invite you to send in your name and message and your special request will be brought to the altar during the Offertory Procession. Your name and message may be read out during the mass. Send your name and messages to [email protected].
Chief Celebrant for the Mayo Diaspora Mass is Bishop John Fleming. This special mass celebrating Mayo Day will be followed by a 'cuppa' afterwards in The Newman Institute as the County Mayo Foundation launches its St. Muredach's Cathedral Restoration Appeal.
Further details at Mass of the Exiles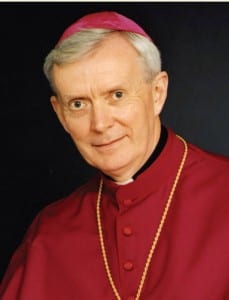 Mayo Day Hike in Erris, Co Mayo
Take on a hike over some of the most scenic views that Erris, North Mayo has to offer and don your finest Green and Red colours, this Mayo day on 5th May. This unforgettable journey starts at Rossport in Dennys Bar and convenience store and using this as a base, you will be bussed on the starting leg of the journey, enjoying the later leg of the journey on foot.
The hike begins at Portacloy and view the 'Teachin A Watch' – a watch tower which was used as a station to monitor warships off the coast, at this point 'EIRE 63' will be on your path which is a stone aerial mark which is visible from the air. You will journey across to Benwee Head which offers some of the most incredible views the Wild Atlantic Way has to offer. These cliffs date back 600 million years and it gets its name from the yellow colour of the quartzite – "The Yellow Peak" or in Irish "Binn Bhui". (It is approximately 255m higher than the Cliffs of Moher and boasts amazing views of the majestic cliffs and rugged coastline.)
The Stags of Broadhaven are located 3km off Erris Head and are approximately 1.6 million years old. They consist of four rocky shaped islands which rise to over 70 metres off sea level. At the end of the loop walk you will be picked up at the base of Benwee. Here you will see the Children of Lir monument at An Priosún (The Prison). Legend has it that the children were condemned to be swans for 900 years and for 300 of these years they spent on the North Mayo Island at Inishglora. The Priosún also has significance to the area where thousands of people emigrated in the past to all corners of the world, never to return but to always carry a piece of home with them.
This is a very special way to celebrate Mayo Day departing from Denny's in Rossport, Saturday May 5th at 1 pm. Further details contact Aiden Sweeney – Call (097) 88936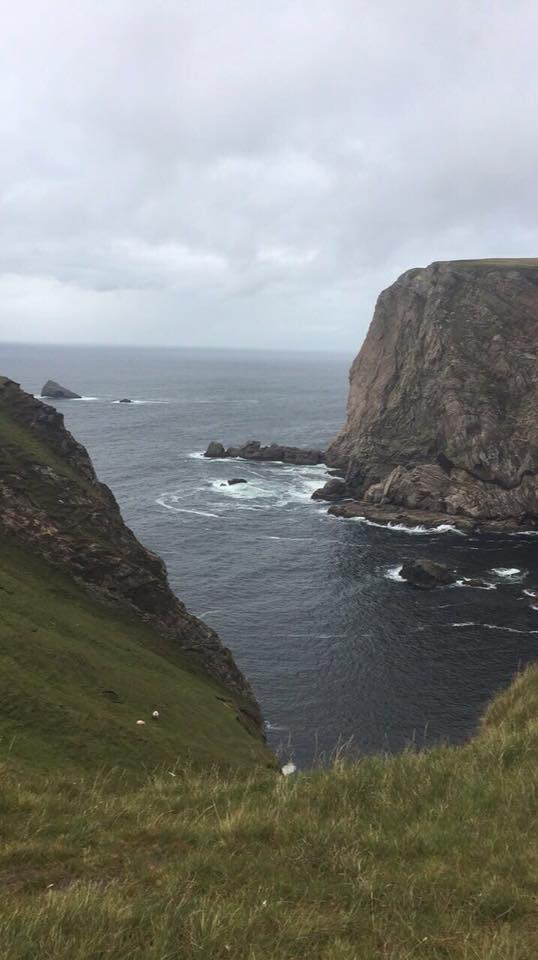 Further details at Mayo Day Hike 
Sunday 6th May
Mayo Day Car Treasure Hunt and Family Fun Afternoon at Ballina Stephenites GAA Club
As Mayo day weekend approaches – Why not nail your true colours to the steering wheel and get your team kitted out in the vibrant Green and Red of Mayo and head out on the highways and byways of our beloved County in search of clues on a specially designed Car Treasure Hunt Mayo Style!
Hosted by Ballina Stephenites GAA Club all are invited along for a fun filled family friendly afternoon. Cars can depart any time between 3 and 4:30pm on Sunday afternoon May 6th at a fee of €10 per team – So get the thinking caps on and come up with a suitable Team Name for the occasion – fun and banter on return with some food and goodies and a few 'jibes' thrown in too.
For more info call 087 7597716   'MAIGHEO GO DEO' !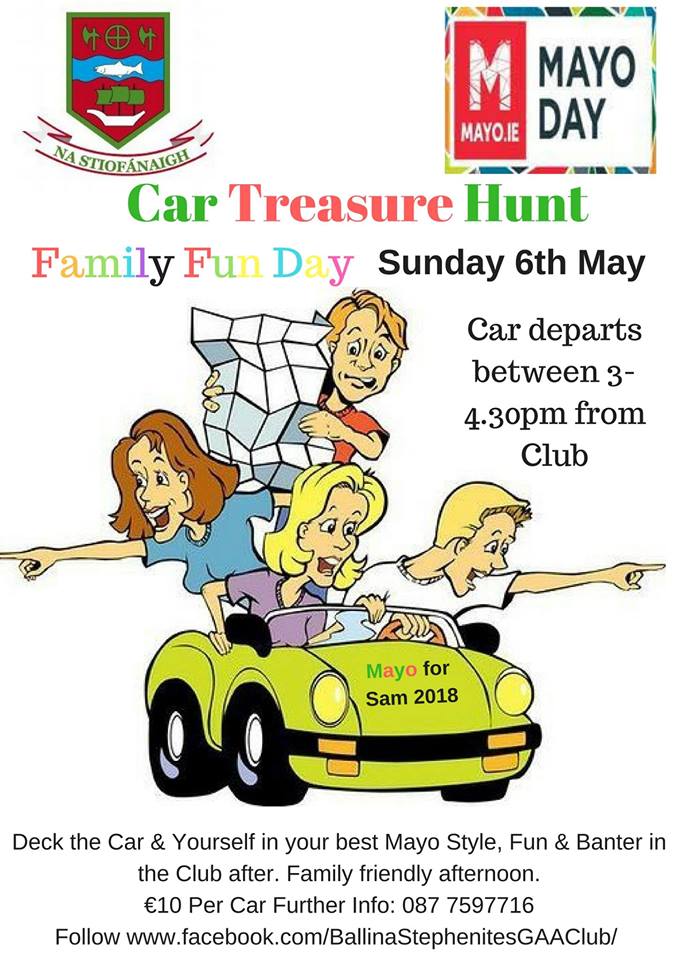 Further details at Mayo Day Car Treasure Hunt
Monday 7th May
'Around the Bridges' with the Worlds Largest Mayo Flag
Join us for our final weekend long Mayo Day 2018 celebrations with a leisurely walk along the 'Bridges of Ballina' accompanied by a very rare appearance of the World's Largest Mayo Flag.
The 5th Mayo Scouts (Ballina) will lead the Mayo Day Flag parade around the bridges of the World famous River Moy.
Meet at McGowans, Bank Holiday Monday 7th May at 10am, and join us as we celebrate all things great about our County; take in the most iconic images of our wonderful town and be united as a great Community.
Don your Green and Red, put on your Mayo Tops and show your support as Proud Mayo people.
EVERYBODY IS WELCOME!
#Mayoday2018

Further details at Around the Bridges
For a full list of events for Mayo Day 2018 occurring in the County go to Mayo.ie
If you have events planned for Mayo Day weekend, please share with us and get in touch Ballina Tourist Office 096 72800
Related Articles
Read more from Uncategorised