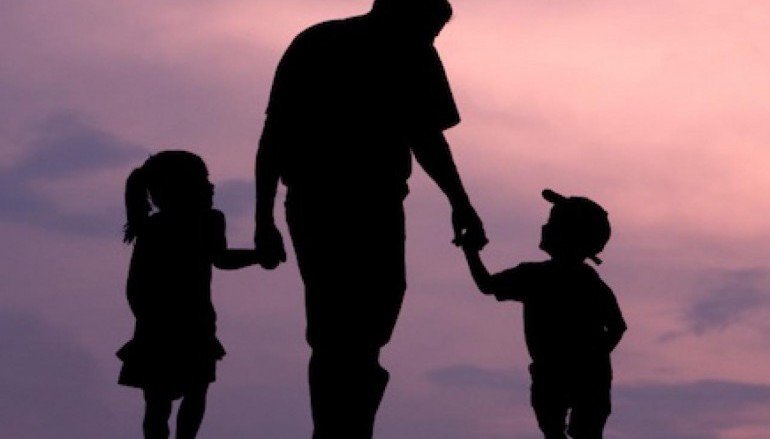 Fathers Day gift ideas in Ballina
Ahead of Father's Day this weekend, we celebrate the incredible bond between Irish fathers and their children and with that in mind we have compiled a short list of Fathers Day gift Ideas, with a twist!
The Irish Dad
The Irish Dad is often the quiet one in the corner, agreeing with everyone, trying to keep everybody happy, mammy especially.
Whilst Dad is head of the house, Irish Dads most commonly used sentence when he wants to avoid making a decision: "Ask your mother."
Fathers Day celebrations was brought by the Spanish and Portuguese to Latin America, where March 19 is often still used for it, though many countries in Europe and the Americas have adopted the U.S. date, which is the third Sunday of June. It is celebrated on various days in many parts of the world, most commonly in the months of March or May.
Fathers Day weekend events
Most Dads like Sport! Why not treat your Dad to a Saturday (17th June) evening of GAA as both Clubs Ardnaree Sarsfields and Ballina Stephenites play at home with Ardnaree playing Ballyhaunis at 6.30pm in Ardnaree and Ballina Stephenites play Crossmolina at 7.30pm in the Stephenites. Two big Championship matches and Dad would love to go to both!
Treat Dad to a show in the Ballina Arts Centre, as Centre Stage Vocal Academy presents songs from Beauty and the Beast on Saturday 17th June and songs from The Wizard of Ozz and Mulan on Saturday 18th June. Adult tickets cost €10, Children & OAP's €7, Contact Ballina Arts Centre to book your tickets now 096 73593.
If your Dad has mentioned taking up a new hobby, why not suggest he take up cycling! Ballina and Mayo North has a great number of cycling Clubs and Ballina Cycling Club are hosting 'Bike Fest 2017.'  Ease Dad into the idea as the 'Bike Fest 2017' commences with a leisurely cycle to Enniscrone at 9.30am.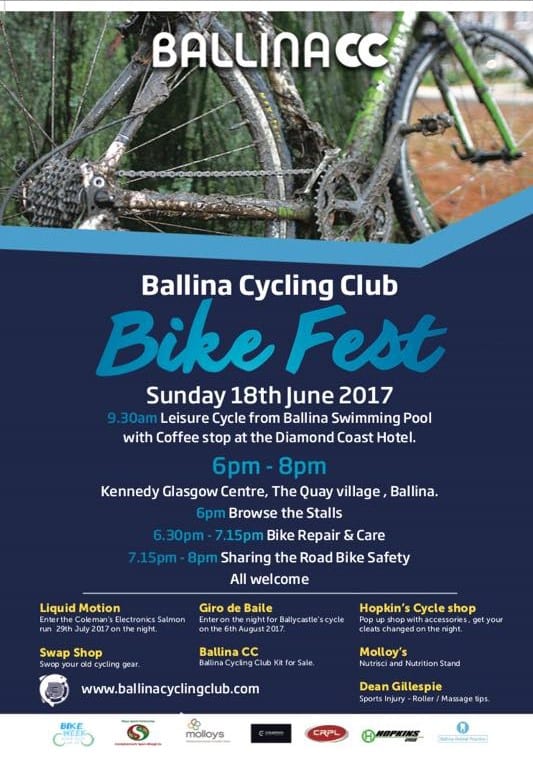 Don't forget to treat Dad to a special Fathers Day Sunday lunch, as every Hotel and restaurant in Ballina will have a special Fathers Day menu planned. Hotels serving up a great Sunday Lunch include Great National Hotel Ballina, Ice House Hotel, Twin Trees Hotel and Mount Falcon Hotel.  Ballins' best bars and restaurants will look after Dad including The Broken Jug, Heffer n Hen, The Junction Restaurant, Dillons Bar & restaurant, and Luskins Bistro. Or why not purchase a quality piece of meat from Morans Butchers, pop over to Moloney Supervalu for a wide selection of wines and craft beers and cook Dad a special Fathers Day meal.
Moloney Supervalu also stock local craft beer producer Reel Deel and whiskey, gin, vodka and poitin from Connacht Whiskey or why not go a step further and bring Dad in for a tour of the Connacht Whiskey Distillery!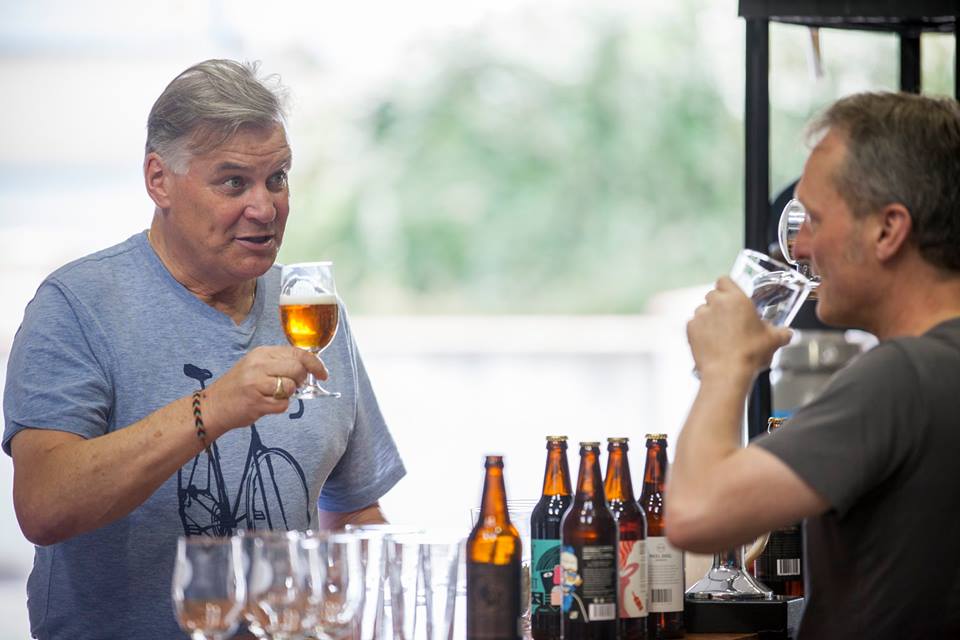 Why not take Dad out for a walk in Belleek Forest Park on Sunday (18th June) and stop by Ballina's newest event, Belleek Woods Fairy Trail, leaving from the Duck Pond from 2pm. There is €2 entry fee with all proceeds going to Mayo/Roscommon Hospice and St Vincent De Paul. Well done to Ballina Men's Shed and St Muredach's College on this great local initiative.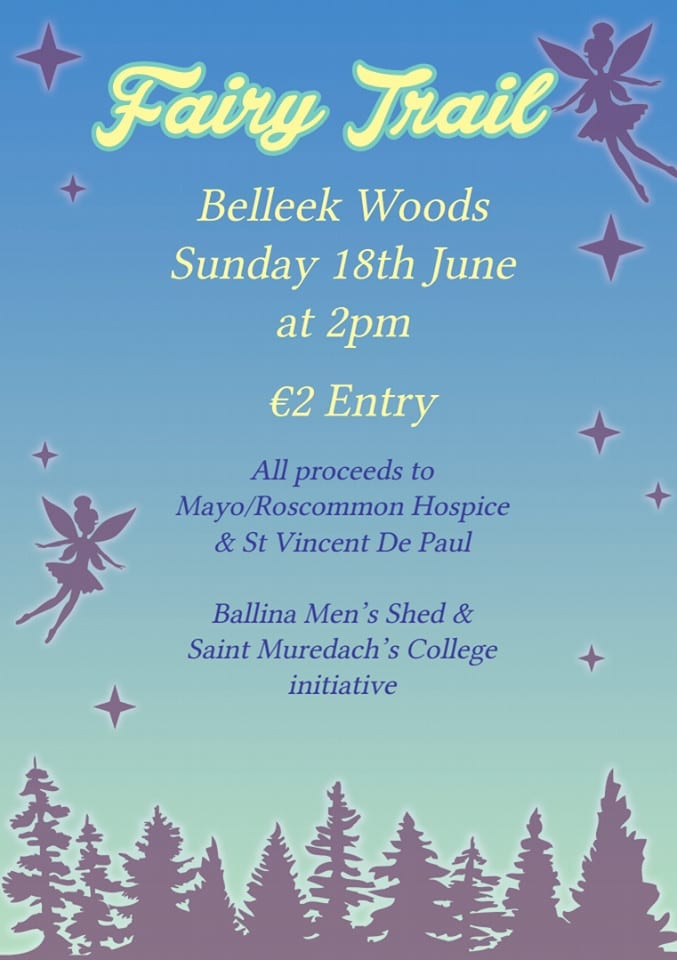 What ever you get up to have a great weekend and Happy Fathers Day to all the daddies out there.
Related Articles
Read more from Uncategorised