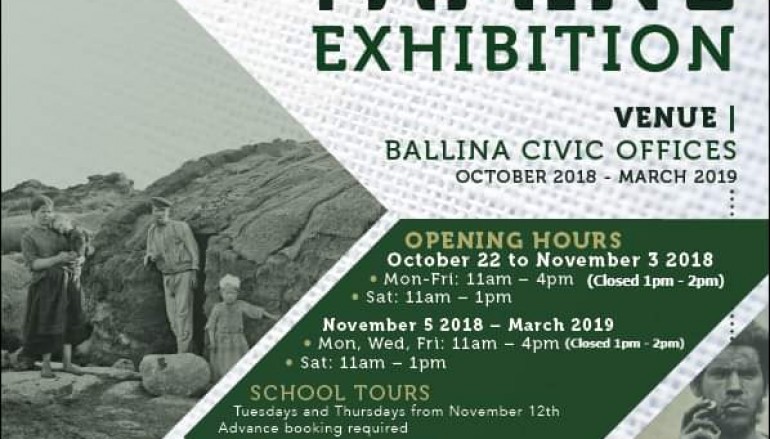 Five things to do this January in Ballina, Co Mayo
After the hustle and bustle of Christmas and the New Year, now's the time to check in and remind yourself of all the great things to do in your town and community of Ballina and North Mayo this New Year.
The weathers been great with the odd exception of wet showers, so get the walking boots on and
Get out and enjoy the many hiking trails walks and stunning landscape North Mayo has in abundance. Take a walk on the wild side and look forward to the weekend with these self guided walks but you wont get them all done in January ! Go to Mayo North Hiking and Walking.
Book a show at Ballina Arts Centre.  The new Spring programme has just been launched it has something for every artistic taste.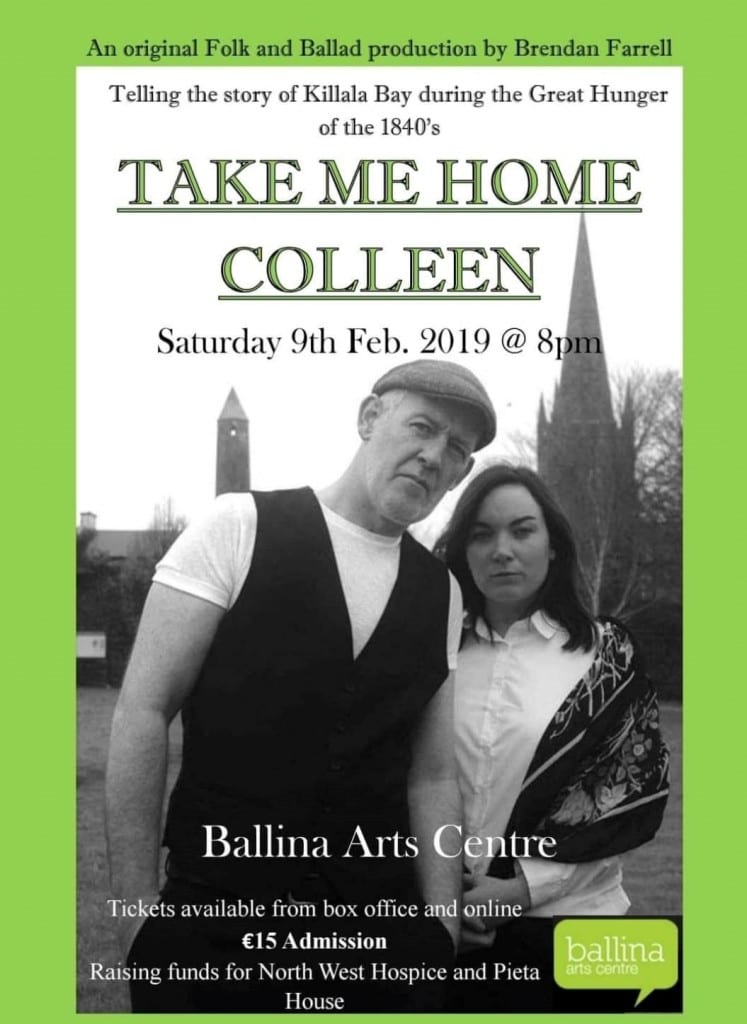 Coinciding with Take me Home Colleen running at Ballina Arts Centre, Ballina Lions Club recently  launched their Famine Exhibition in the exhibition space within the Council Civic Offices (Ballina Municipal District Council Offices) at Dillon Terrace in Ballina.The exhibition which runs until March 2019 consists of a series of sequentially numbered wall panels, a basket containing 14 pounds of potatoes and a 15-minute documentary film which charts the course of the famine. There is a multitude of famine memorabilia and artefacts on display. This exhibition not only educates, it brings the very harsh reality of events during the famine years in Ireland to life!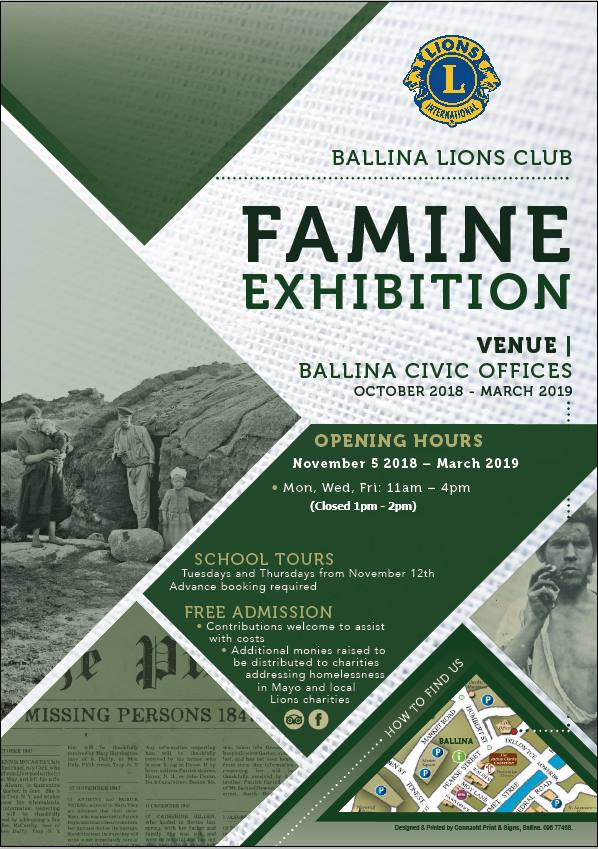 Get on Your Bike as Ballina Cycling Club launches their Sofa2Saddle beginner cycle programme on Sunday 20th January.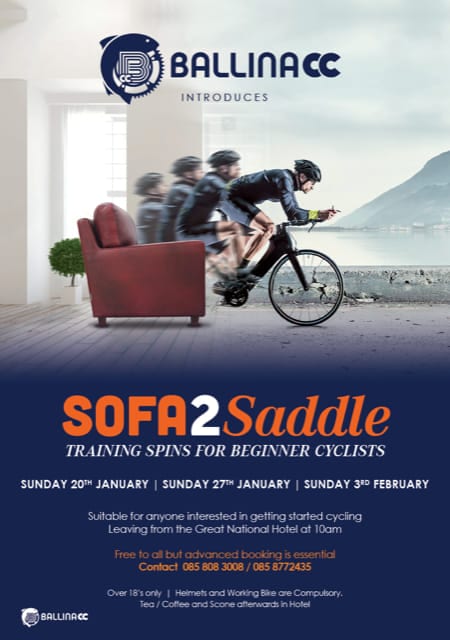 Go to Facebook link for further information Sofa2Cycle 
After all that hill walking and cycling, treat and pamper yourself with a Spa Escape at The Spa at Great National Hotel Ballina, with a great New Year New Year Spa Offer.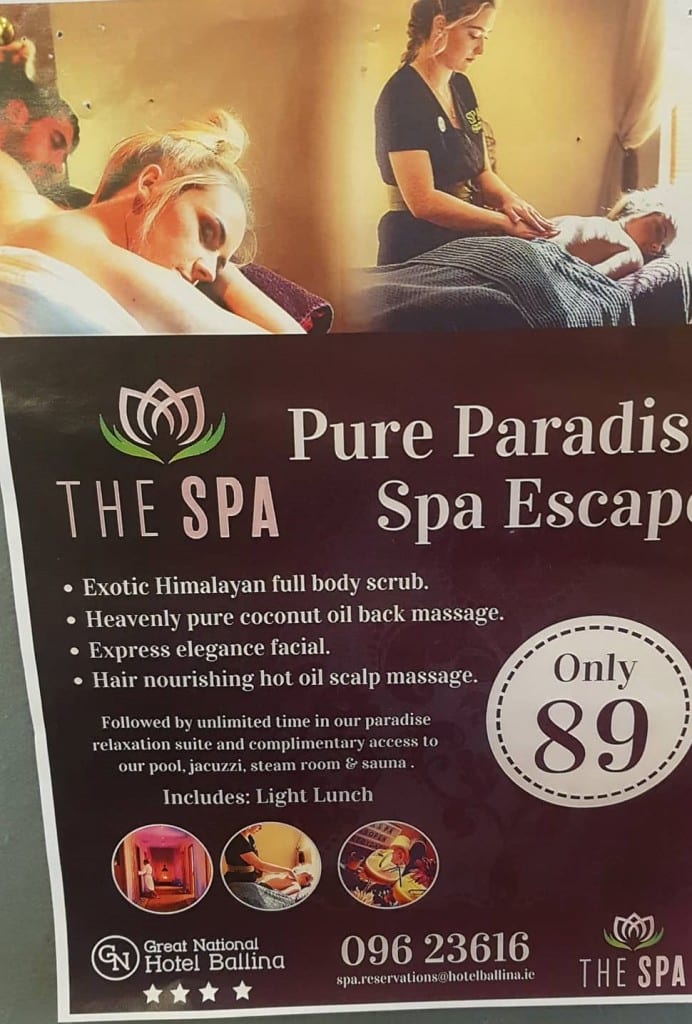 That's only five things to do this January, keep up to date on Ballina and North Mayo Events by checking in with
Ballina.ie Facebook Page and go to MayoNorth.ie Contact Ballina Tourist Office fo furrther information 00353 96 72800.
Happy New Year !
Related Articles
Read more from Uncategorised