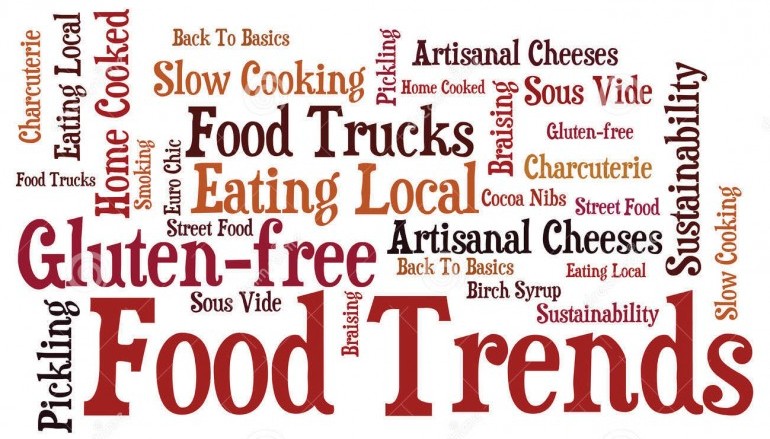 MayoNorth.ie and Ballina Chamber host Food Tourism Seminar
All types of food businesses from Mayo and West Sligo are invited to attend the first Mayo North Food Tourism Seminar, which takes place in the Great National Hotel Ballina at 9:30am on Tuesday 28th March.
The seminar and networking event, proudly supported by Michael Carr Foods, Ballina Chamber, Bunzl McLoughlin and the Great National Hotel Ballina is part of a drive by MayoNorth.ie and partners to highlight and develop the food offering locally, and to highlight the significant value to the hospitality and food industries of food tourism. Recent research conducted on behalf of Failte Ireland showed that holidaymakers in Ireland spend close to €2 billion annually on food and drink during their stay.
This event is designed to assist the hospitality industry locally to understand the value of food tourism to the region, and the importance of using local ingredients to convey a sense of "place on a plate", by offering fresh, locally sourced, seasonal food. The event will also contain advice on how to channel the landscape and heritage of the area in meals and menus.
The Mayo North Food Tourism Seminar takes place in the beautifully refurbished Nephin Suite in the Great National Hotel, Ballina, and exhibition space is available for artisan producers from Mayo and Sligo and surrounding areas. Everyone working in the food industry in North Mayo – chefs, restaurant and café managers, food retailers – is encouraged to attend and meet with local suppliers.
Trends emerging in food tourism particularly relevant to Ireland include things like the use of technology in food experiences, the rise of craft beer and spirits, "clean eating", alternatives flours, new flavours, an interest by visitors in more unusual vegetables, methods of preservation like fermentation and smoking, and the strong desire of visitors to get up close and personal with their food. The latter may take the form of enjoying unique food experiences directly with local farmers, artisan producers, supper clubs, home cooks, craft brewers or local foodies who are happy to share their local knowledge.
Anne-Marie Flynn of MayoNorth,ie said: "We know that food is a huge part of the tourist experience and that our visitors really want to get a sense of "place on a plate" and a sense of where their food comes from. We're looking forward to learning from Olivia, Anthony and Shane how local businesses can benefit from this great opportunity and further developing and highlighting our food offering in Mayo."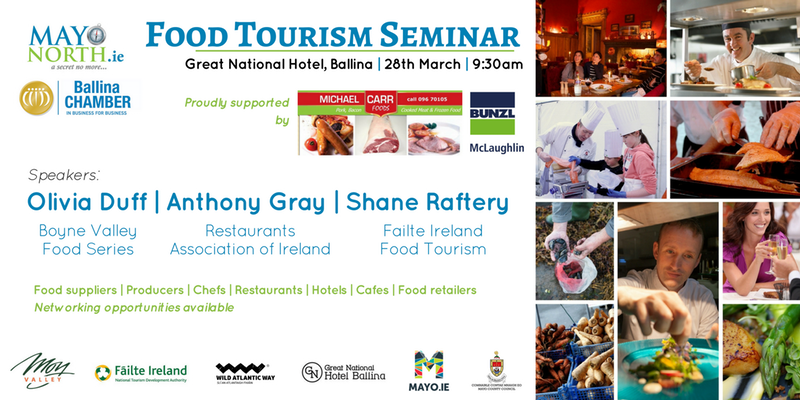 Event Date: Tuesday 28th March 2017
Time: 9:30am – 2:30pm
Location: Great National Hotel Ballina
General Admission: Free | Exhibitor stand: €55 – book online at https://www.eventbrite.ie/e/mayo-north-food-tourism-seminar-tickets-31759144456?utm_term=eventurl_text
Related Articles
Read more from Uncategorised