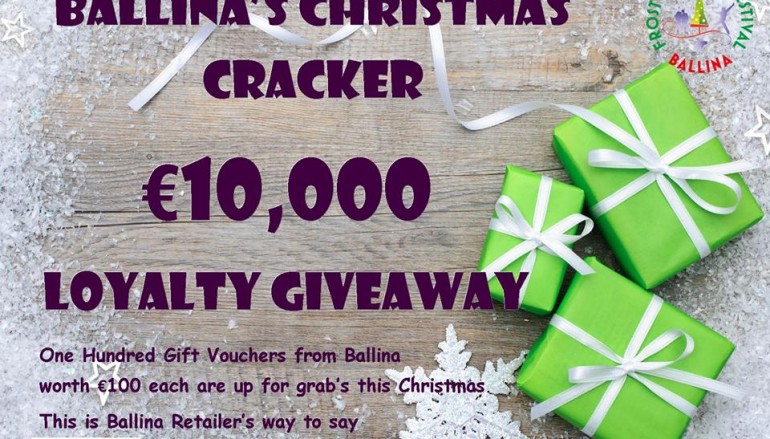 Christmas Cracker Bonanza Draw in Ballina
Ballina Retailers have launched the 3nd Annual Christmas Cracker Bonanza Draw. With €10,000's worth of Vouchers from local businesses up for grabs, this is a fantastic way of rewarding your loyal customers. All you must do is donate €100 in €10 or €20 vouchers.
We mix and match the vouchers so a lucky winner has the chance of winning €100 worth of vouchers from a variety of local businesses. The winner returns to your business, spends their voucher and may add to the voucher. But the best thing is, as well as generating additional revenue from your voucher, your business may also get new customers!
Drop your Voucher into new Tourist Office
We would appeal to all Businesses to drop their vouchers into the NEW Tourist Office (Four doors down from old Office). You can start rewarding your customers straight away with early entry into the Xmas Draw.
Posters and Draw cards are now appearing around the town of Ballina.
First Draw Friday 9th December – Get your first batch Draw cards to us by Thursday 7th Dec
Second Draw Friday- 16th December and 
Third Draw Wednesday- 21st December
Shop local and be rewarded
Ballina's loyal customers can win €100 worth of Vouchers to spend in the participating Ballina Shops over the course of three dates in December.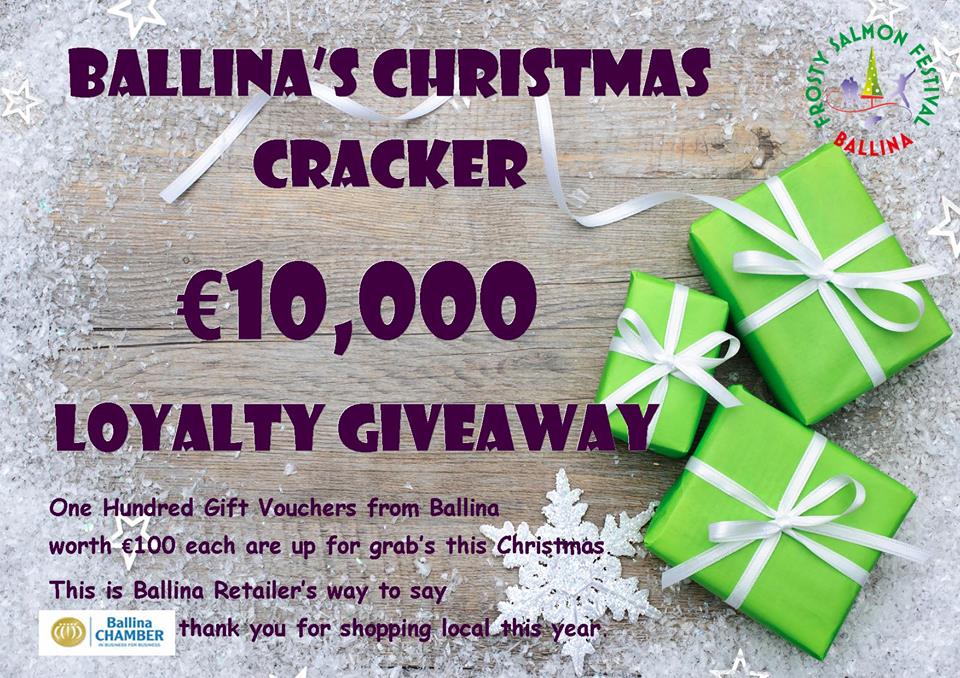 Further information on Christmas Cracker draw contact 096 72800 
Related Articles
Read more from Uncategorised