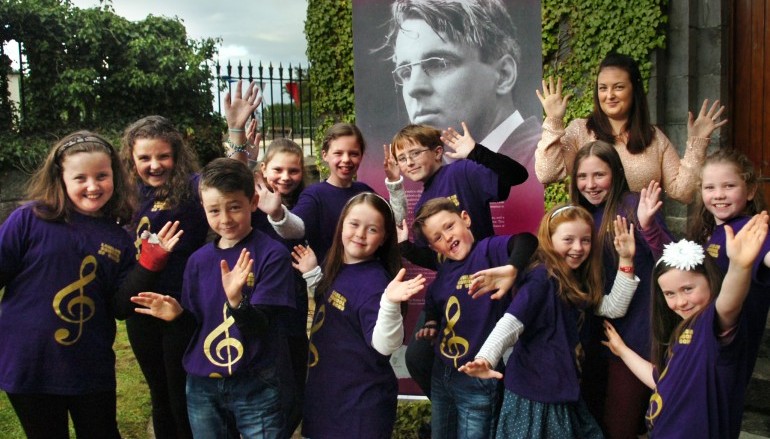 Mr Yeats return visit to Killala, Co Mayo
National Heritage Week in Killala
Following a wildly successful first event in 2015, Mr Yeats has planned his return visit for Saturday 27 August next, when the heritage town of Killala will celebrate its lesser known connection to the Nobel Laureate's as part of National Heritage Week 2016.  Given the significance of 2016, Mr Yeats Visit to Killala will this year mark Yeats' involvement in the Gaelic Revival and commemorate the events of Easter 1916.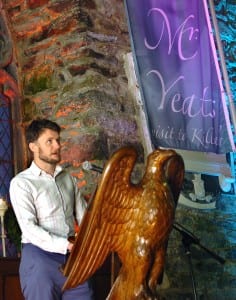 Poetry, Music and Song in Killala
On the night, Mr Yeats' visit will be celebrated through poetry, music and song, with members of the Killala community, local dignitaries, personalities and a selection of invited guests sharing their chosen readings.  Musical entertainment is courtesy of the students of the Lawlor School of Music – whose youngest members stole the show last year – and will commemorate their peers of 100 years ago, the fallen children of 1916.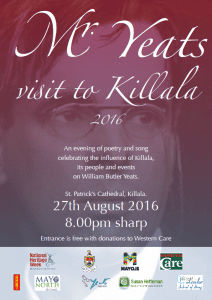 Mr Yeats' Visit to Killala takes place Saturday 27 August at 8pm in St Patrick's Cathedral, Killala.  Admission is free with donations to this year's chosen charity Western Care.  Anyone wishing to take part in this event is very welcome. Contact [email protected] or call Susan Heffernan on 086 8093965 for more information.
Related Articles
Read more from Uncategorised