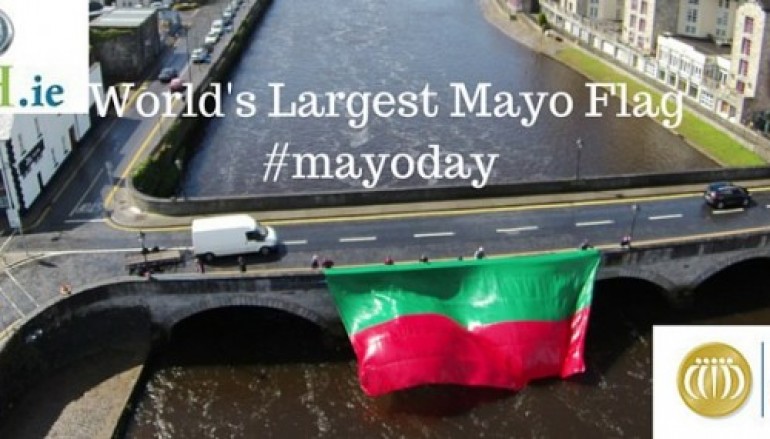 Mayo Co Co shortlisted for Excellence in Local Government Awards 2016
Excellent Work Undertaken by Local Authorities Highlighted In Awards Shortlist
Chambers Ireland today (4 August 2016) announced the shortlist for the Excellence in Local Government Awards 2016 with a total of twenty three local authorities shortlisted over sixteen categories.
Commenting on the announcement of the shortlist, Ian Talbot, Chief Executive Chambers Ireland said, "It is important to recognise the continued hard work of local authorities across Ireland despite the many challenges they have faced in recent years. The shortlist for the 2016 Excellence in Local Government Awards highlights the dedication shown by Irish local authorities across a range of categories, from promoting economic development to sustaining the arts. This year we introduced a new category, Commemorations & Centenaries to showcase the enormous effort that was put into projects and events to celebrate and commemorate 1916 across the country. I would like to congratulate the twenty three shortlisted local authorities and acknowledge the excellent work being undertaken by all local authorities in Ireland."
The Excellence in Local Government Awards are held in association with the Department of Housing, Planning, Community and Local Government.
Mayo Day shortlisted in Best Practice in Citizen Engagement
Ballina Chamber of Commerce would like to congratulate Mayo County Council on being shortlisted in three categories and wishes them the very best of luck as the winners will be announced at the 13th annual awards ceremony on 24th November at the Crowne Plaza Hotel, Northwood, Santry.   Awards will be presented for excellence in sixteen different categories and one local authority will be awarded the overall award and named Local Authority of the Year 2016.
Best Practice in Citizen Engagement
Cork City Council – Cork City Council's Choice Based Letting Scheme
Kildare County Council – Celbridge Integrated Services Programme
Mayo County Council – Mayo Day
South Dublin County Council – Annual Service Delivery Plan – "Where Your Money Goes"
Promoting Economic Development
Cork County Council – Beacon Retail Programme
Dún Laoghaire-Rathdown County Council – The CoCo Markets
Limerick City & County Council – Innovate Limerick
Mayo County Council – Mayo – The Connected County
Offaly County Council – The Junction Business Innovation Centre
Festival of the Year
Cork County Council – A Taste of West Cork Food Festival
Fingal County Council – Dublin Bay Prawn Festival 2016
Louth County Council – Drogheda Arts Festival
Mayo County Council – Battle for the Lake Kite and Music Festival – Achill Island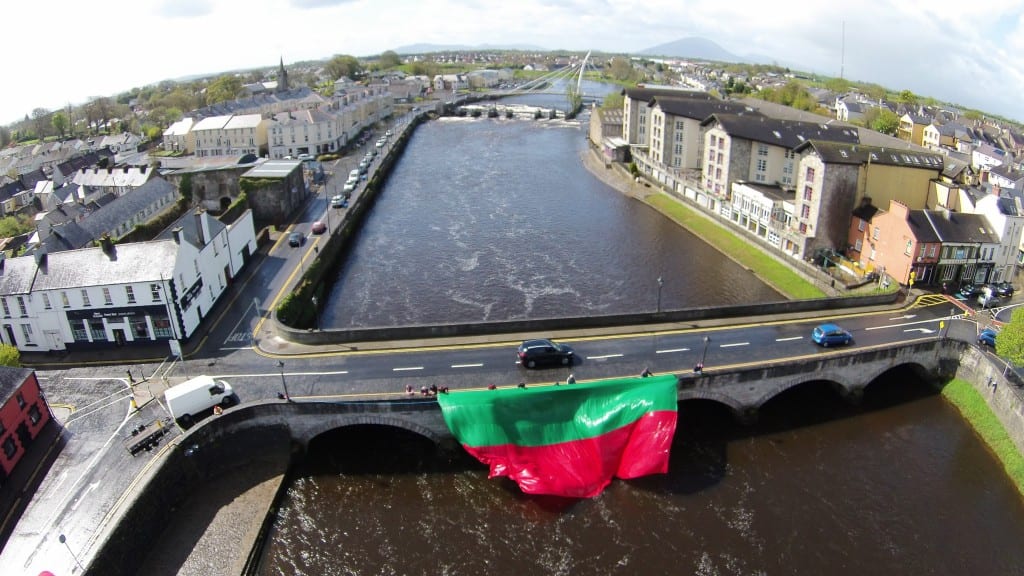 #MayoDay celebrations in Ballina featuring the World's largest Mayo Flag, all ready for its travels to Croke Park on  Sunday 18th September 2016
Related Articles
Read more from Uncategorised