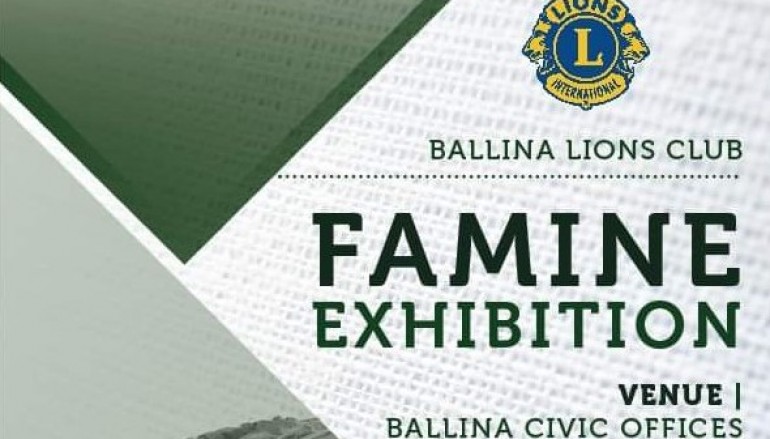 Invitation to Open Evening at Ballina Lions Club's Famine Exhibition
Famine Exhibition Opening Evening
Ballina Lions Club are hosting an Open Evening on Friday March 8th between 6pm & 9pm. With an open invitation to the Ballina Community to see The Famine Exhibition, including a special screening of a new short film by local filmmaker Topher Neville.
Please join us as we take the chance to thank and recognise the contribution the Public, our Volunteers and our Sponsors have made to our exhibition.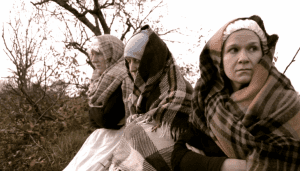 The short film called A Famine Portrait, tells the fictional story of Bridget Lennon, a young woman who's family are evicted from their smallholding in Mayo in 1848. Faced with adversity, Bridget must take on new responsibilities if she and her family are to survive.
The film won an award at the recent DiViPassion Short Film Festival in Ballina's twin town of Athis-Mons in Greater Paris, France. And this will be a free to attend screening of A Famine Portrait and will be showing at 7pm on the night.
We will also be recognising the Mayo Famine Forgotten Girls Committee on their recent Mayo Association Dublin Meitheal Award. The award was presented for the recognition and dignity the Committee's work gave to a group of women who were forced to leave Mayo in very difficult circumstances.
The exhibition itself consists of a series of sequentially numbered wall panels, a basket containing 14 pounds of potatoes and a 15-minute documentary film which charts the course of the famine. There is a multitude of famine memorabilia and artefacts on display.
The Famine Exhibition is located in the exhibition space within the Council Civic Offices at Dillon Terrace in Ballina and remains open each Monday, Wednesday and Friday (11am-1pm, 2pm – 4pm) until March 22nd next.
Related Articles
Read more from Uncategorised