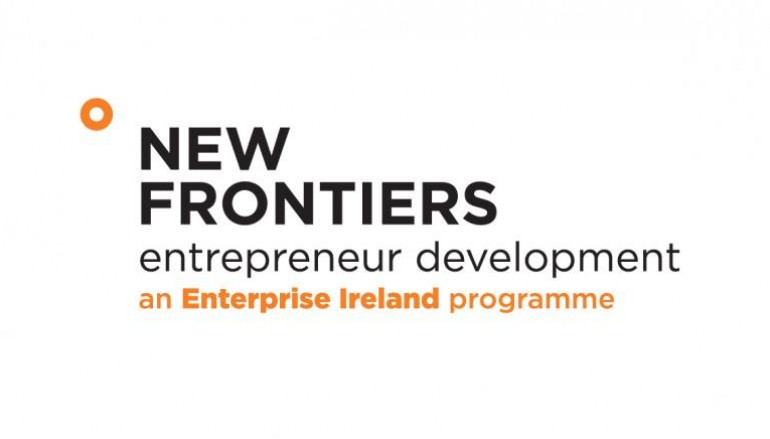 New Frontiers Entrepreneurship Programme Public Information Session
PUBLIC INFORMATION SESSION – Moy Valley Resources, Bunree Rd., Ballina 
Thursday March 9th 2017 @ 6.15pm
The New Frontiers Entrepreneurship Programme will commence on April 1st 2017 in the GMIT Innovation Hubs in Galway & Mayo. This programme offers a combination of extensive mentoring, expert modules and access to iHUB facilities.
Qualifying entrepreneurs will receive €15,000 in funding from Enterprise Ireland (subject to satisfactory development reviews). The Best Emerging Companies will benefit from award fund valued at €14,000 sponsored by KPMG (€10,000) & AIB (€4,000) .
Visit www.newfronters.ie for more information.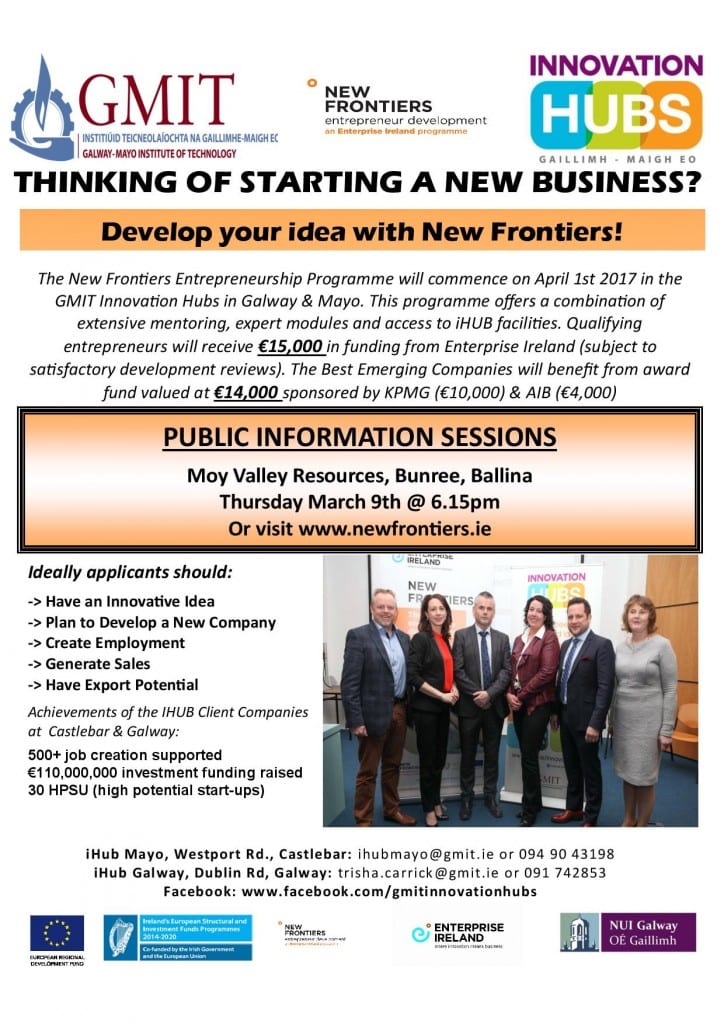 Related Articles
Read more from Uncategorised