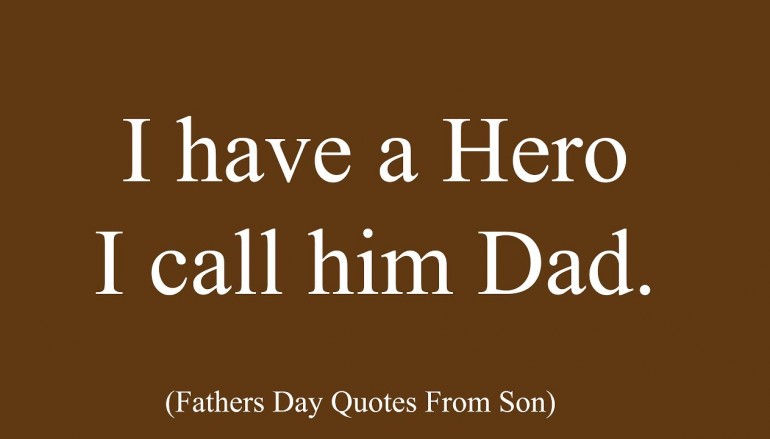 Father's Day
Is a celebration honoring fathers and celebrating fatherhood, paternal bonds, and the influence of fathers in society. In Catholic Europe, it has been celebrated on March 19 (St. Joseph's Day) since the Middle Ages. This celebration was brought by the Spanish and Portuguese to Latin America, where March 19 is often still used for it, though many countries in Europe and the Americas have adopted the U.S. date, which is the third Sunday of June (falling on June 17 in 2018). It is celebrated on various days in many parts of the world, most commonly in the months of March, April and June.
Ballina has all you need to Treat The Special  "Daddy's" Young and old ,we celebrate the incredible bond between Irish fathers and their children and with that in mind we have compiled a short list of Fathers Day gift Ideas, with a twist!
 Weekend Events with Dad in Mind
Does Dad talk about going to Vegas ? Save you money Ballina Stephnites Gaa Club have it all sorted .
Tickets are on sale for €30 which includes…Pre dinner entertainment in the Hotel Foyer – Gourmet four course meal – funky DJ'D fashion show – Ápres dinner music and dancing and of course the game of chance in the Casino Royale – so dress to Impress and roll the dice and get your tickets now! Available at Morans shoe shop Pearse street – Clarkes Service station Pound street – Ballina Tourist office Lwr Pearse street
Every one love a bit of Folk Music !!!
Ballina Folk Club in concert
Friday 15th June, 8pm
The Ballina Folk Club is a collective of folk singers and musicians drawn from the North Mayo region.
They get together regularly to sing and perform music and song from the folk tradition.
Their performance will feature contributions from all the members for what promises to be a lively and
enjoyable evening of music once again.
Tickets: €10. Early booking advised.
Sunday Lunch
Don't forget to treat Dad to a special Fathers Day Sunday lunch, as every Hotel and restaurant in Ballina will have a special Fathers Day menu planned. Hotels serving up a great Sunday Lunch include Great National Hotel Ballina, Ice House Hotel, Twin Trees Hotel and Mount Falcon Hotel.  Ballins' best bars and restaurants will look after Dad including The Broken Jug, The Junction Restaurant, Dillons Bar & restaurant, and Luskins Bistro. Or why not purchase a quality piece of meat from Morans Butchers, pop over to Moloney Supervalu for a wide selection of wines and craft beers and cook Dad a special Fathers Day meal.
Personalized Gift's
Have a range of key-ring, mug, t shirt and canvas options to make sure you give your father the most unique gift you can. Not you thing? That's sound, they have a range of cameras and binoculars for his photography needs.
For that timeless piece of Jewelley
Still No idea What to get Dad ,Then Buy a Shop Local Voucher !!!
A variety of Shops  in Ballina accept Shop Local Vouchers Check out  Shop Local for more details
Call into Ballina Tourist Office
What ever you get up to have a great weekend and Happy Fathers Day to all the daddies out there.
Related Articles
Read more from Uncategorised