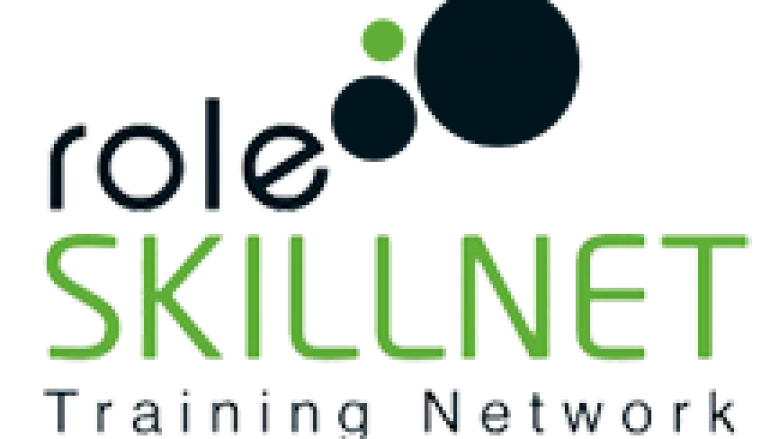 Skillnet Brexit Briefings in Sligo & Castlebar
Brexit Briefing Castlebar
Thu 29 September 2016, 5:30 p.m. – 7:30 p.m.
Free
Nursing Lecture Theatre
GMIT Castlebar
Castlebar
The briefing will examine the impact of Brexit and in particular the "Challenges and Opportunities" for Irish Businesses
Three Regional Skillnet Networks are hosting two Brexit briefings on Thursday September 29th in IT Sligo at 8am and GMIT Castlebar at 5.00pm. The briefings will address the impacts and opportunities for Irish Businesses following Brexit.
Guest speakers include the economist Jim Power and Eoghan O'Mara Walsh, Chief Executive of the Irish Tourist Industry Confederation.
Issues to be discussed include Brexit's impact on sterling and on the competitiveness of the Irish export relationship with the UK; the future trading relationship to be negotiated between the UK and the EU; the border with Northern Ireland and impact of cross border trade; and the regional challenges and opportunities that Brexit presents.
The briefing is free to anyone with an interest in the development of the North Western/Mayo Region, both public and private. The event organisers, Sligo Chamber Skillnet, HPSU Skillnet Galway and Role Skillnet, believe the briefings 'provide an opportunity for businesses and organisations in the region to gain a greater understanding of the impacts and opportunities presented by Brexit'.
A Question and Answer Session will follow each briefing.
Jim Power is a high profile commentator on the Irish Economy. He is a graduate of University College, Dublin with a BA in Economics & Politics, and a Master of Economic Science Degree.  During a career within the financial services industry, he has worked as Treasury Economist at AIB Group and Chief Economist at Bank of Ireland Group Treasury and Friends First Group.
In October 2000 he testified before a UK House of Lords Committee on Economic & Monetary Affairs on Ireland's experience in EMU. He argued with prescience that the Irish political elite would not be capable of managing a small open economy in a monetary union and suggested that Britain would be ill-advised to join the Single Currency.
He has taught Financial Management to under-graduates in Dublin City University; Economics on the Local Government MBA at Dublin City University and Business Economics on the Executive MBA and the Full Time MBA at the Michael Smurfit Graduate School of Business, University College Dublin. In September 2014, he will teach Business Economics on the Full Time MSc Management at the Michael Smurfit Graduate School of Business, University College Dublin.
He writes regular columns in both The Examiner and The Sunday Business Post online edition and contributes to numerous other newspapers and magazines on an occasional basis. He is also a frequent contributor to radio and TV on a variety of different shows.
He is a board member of Agri-Aware, the food awareness body, editor of Friends First regular 'Economic Outlook 'and is Chairperson of Love Irish Food.
His first book 'Picking up the Pieces' was published by Blackhall Publishing in November 2009.
Eoghan O'Mara Walsh is Chief Executive of the Irish Tourist Industry Confederation with 15 years management experience in the Travel & Tourism Sector.
He is a graduate of Trinity College Dublin and the Sorbonne in Paris and worked with Diageo in London for 3 years. He joined the tourism industry and managed O'Mara Travel ltd, one of Ireland's leading travel and tourism companies, before selling the business in 2009.
He was the Managing Director of Heritage Island, Ireland's premier marketing group for visitor attractions, between 2008 and 2013. He is a Trustee of the Irish Literary Trust and Dublinia, a not for profit heritage centre located at Christ Church. He is chairman of the charity War Child Ireland. He recently completed the Meridian Leadership Programme and has a certificate in Social Media for business. Eoghan was on the Steering Group for the Gathering 2013, a successful government tourism policy initiative.
Skillnets was established in 1999 to provide enterprise led funding and support for businesses in Ireland to address current and future skills needs. The funding and support is delivered through Training Networks throughout Ireland including Sligo Chamber Skillnet, HPSU Skillnet Galway and Role Skillnet. Skillnets is funded from the National Training Fund (NTF) through the Department of Education and Skills (DES).
To reserve a place at either briefing, please contact:
To reserve your place please click on the following link https://www.eventbrite.ie/e/brexit-briefing-castlebar-tickets-27830811707?aff=es2
Related Articles
Read more from Uncategorised