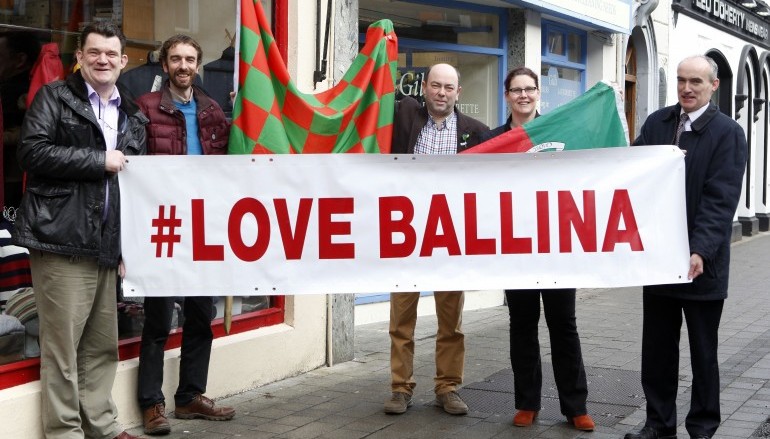 Ballina Chamber launches Mayo Day theme Shop Front Competition
Ballina Chamber Retail Development Committee launches Mayo Day theme Shop Front Competition.
Mayo Day is on the Way and Ballina Retailers are launching their very own Mayo Day celebrations with a Mayo Day theme Shop Front Competition.
Mayo Day 2016 takes place on April 30th, with events being held throughout the May Bank Holiday Weekend. Ballina's Retail Development Committee are calling on all businesses to help in building a #mayoday2016 atmosphere by decorating their premises for the Mayo Day Celebrations during the week running up to and after Saturday 30th April.
With a prize fund up to €1000 worth of Shop Vouchers for the most creative and imaginative window displays and using this years theme, 'What does Mayo mean to you' the most original displays will be rewarded for their inventiveness.
Social Media presence will also be a huge factor in spreading the word, generating a Mayo buzz around the town, and Ballina Chamber Retail Committee are urging Ballina businesses to post photos of their shop fronts online, like and share and spread the positive message that Ballina is the place to shop and enjoy Mayo Day 2016.
Further information Ballina Chamber of Commerce, Pearse Street, Ballina.
[email protected] 096 72800
Related Articles
Read more from News