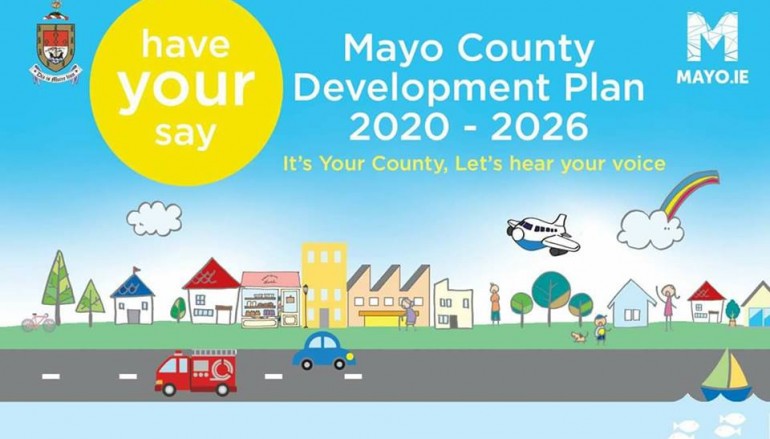 Mayo County Development Plan 2020 – 2026 – Have Your Say!
**HAVE YOUR SAY**
The preparation of a new County Development Plan for Mayo, by Mayo County Council is underway with the commencement of an 8 week public consultation period from 16th April until 14th of June 2018.
This is YOUR opportunity to get involved in shaping the future of your County! And in particular our town.

Support our town and community and get involved..put your point across and make a difference for Ballina.
To find out more and get involved, including how to make a valid submission/observation, visit Mayo County Council's website: www.mayococo.ie/cdp2020
Join the Public Consultation Process
As part of the public consultation process, Public Information sessions will be held as shown below. All are welcome to attend and be informed about this means for our town and county..

Location
Ballina
Venue
Mayo County Council, Ballina Civic Offices,
Arran Place
Date
24th April 2018
Time
2.30pm – 7.30pm
Before you put pen to paper, come along to this Public Information session in Ballina; be informed then and then make your submission.
Related Articles
Read more from News