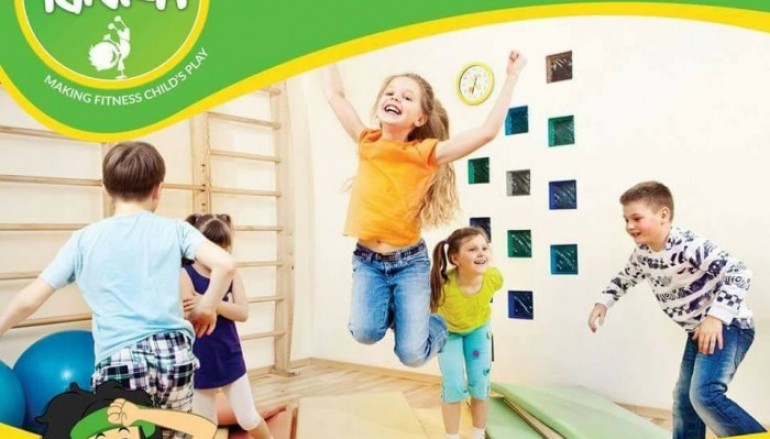 Full time chef required to join our ever expanding professional team .Minimum 3 years' experience required.
Also waiter/waitress required, experience essential.
Call Paul at 089 4868685 or email cv to [email protected]
WE ARE HIRING!
We are looking for a PART-TIME RECEPTIONIST to join our Team in Connolly Volkswagen Ballina!
For more information or to apply online visit http://bit.ly/2GxGGsb.
Part- Time DELI ASSISTANT required
EXPERIENCE ESSENTIAL
Email CV to [email protected]
Deli Assistant Required
Experiences desired but not essential
Apply in story to Anthony or Sinead  or Call (096) 21218
Belleek Castle are offering an exciting opportunity to Commis Chefs to join their award winning team. Candidates will be offered an opportunity to work and gain valuable experience in a kitchen creating artisan food using local produce. Applicants should be motivated and passionate about good food and quality produce.
Email your CV to [email protected] or ring us on +353 96 22400.
☆☆ PART TIME POSITION AVAILABLE ☆☆
Rinka is expanding to more areas in North Mayo and we are looking for a reliable individual to join our team 
Experience working with children is desirable. 10-15 hours a week, mostly evenings and weekends.
Forward your CV to [email protected]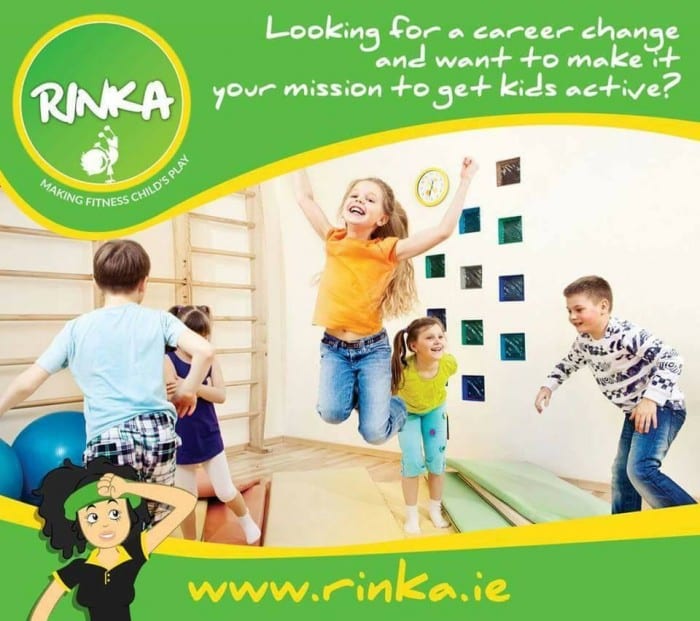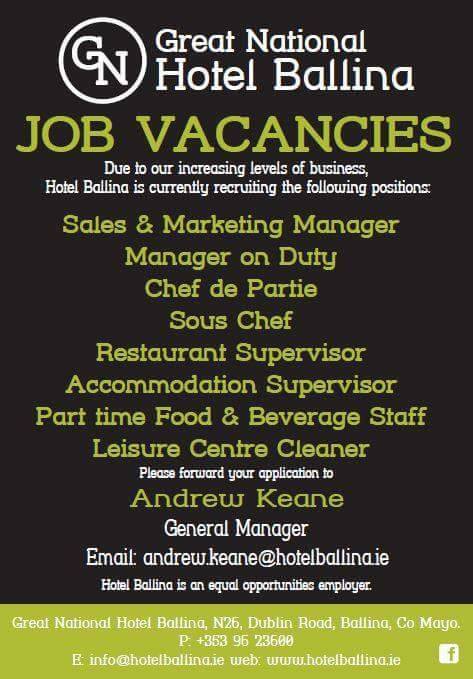 We are looking for experienced bar staff.
Please email cv to [email protected] or call in to Bar Square
Cafollas are now taking CVs online through Facebook, or via email to [email protected].
Any successful candidates will be contacted by telephone so please be sure to include your telephone number.
Retail Duty Manager | Dealz | Ballina
We're looking for someone like you to:
Deliver amazing customer service.
Make sure the store is merchandised and replenished efficiently so that our customers have access to the amazing value products we sell.
Make sure the store always looking fantastic!
Be a great team player.
You'll also be responsible for opening and closing the store, cashing up, health and safety checks, stock replenishment and most importantly support, coach and motivate your team to deliver amazing results!
You'll be a key support to your Store Manager and this is a fantastic role if you're looking to progress your career thorough the ranks with Dealz.
Fork Lift Operator required for busy warehouse in the Ballina area
Night time work
Experience essential
Also office person required for busy transport office
Telephone 086 – 2645980
Western Care Association seeks applications for the following vacancies:
Team Leader, Individualised Services, Ballina – Permanent Full-time
Social Care Assistant Grade Positions – Various Services & Locations
Full details of all vacant positions including contact persons, job descriptions and application forms available on our website at www.westerncare.com or by emailing [email protected]
Please quote reference numbers when applying for all positions
Human Resources Department – Telephone 094-9029177
Related Articles
Read more from Blogs