March Madness 2017 in Ballina
Jackie Clarke Collection
Wednesday 8th March 2017
International Women's Day.  In acknowledgement of this important day in the Global Calendar, the Jackie Clarke Collection extend an invitation to all the women of Ballina and surrounding area to call into the Collection to view the unique handmade, hand embroidered dress of the  Linda MacWhinney (nee Kearns  1 July 1888 – 5 June 1951). Linda was an Irish Fianna Fáil politician and nurse from Sligo. The dress is designed in the Celtic Revival Style and Linda wore this dress on her many fundraising trips aboard raising much needed funds for the needy and sick in Ireland.  Also on display will be Linda's medals and Cumman na mBan brooch.    Free Admission.
Thursday 9th March – Saturday 8th April 2017
The Jackie Clarke Collection will host the Photographic Exhibition of JJ Leonard the Renowned Photographer and Irish Volunteer from 1882 – 1960. Jack Leonard was born in Crossmolina, Co Mayo in 1882 and immigrated to England in 1900.  In London Jack trained with the Illustrated London News in Journalism, Illustration and Photography skills that he put to good use in capturing the images on display at the Jackie Clarke Collection from the Land war, the War of Independence and the Civil War. Free Admission.
Paddy's Weekend
The Parade
Friday 17th March, 2017 
Enjoy a feast of floats, groups, dancers, sporting clubs, bands, and many more participants in this years St Patrick's Day Parade in Ballina.  Kicking off at 4pm from Convent Hill.
If you are interested in participating in this years parade, please contact organiser Ann at 0872394529. The more the merrier, with prizes for the best entries, so get your thinking hats on!!
Fireworks Display 
Back by popular demand a magnificent Fireworks Display at 7.30pm from The Salmon Weir Bridge. Best view location at Ridgepool Rd or The Canal Side Car Park located by the Ballina Art Centre, Barrett St.
Saturday 18th March 2017  2-4pm
Lots of fun and good old Irish craic for the children at the Jackie Clarke Collection.
At 2pm the Fancy Dress Treasure Hunt will kick off from the Collection. There will be prizes given for the best dressed "Leprechaun" or "Saint Patrick" on the day. Traditional Irish music will entertain the crowds, while our resident faces painters will be on site offering lucky charm designs of your choice for your festive faces.  Free Admission.
BCRFM Announces Outside Broadcast in Ballina
Saturday 18th March from 11am – 5pm
Ballina Community Radio leaves the comfort of its studios and comes out onto the streets of Ballina on 18th March hosting an Outside Broadcast in the Ballina Tourist Office.  Lower Pearse St will be a hive of music, chat, give away's and general mayhem. Kicking off at 11am Saturday morning Ray and the team of BCRFM presenters will entertain the locals and visitors to Ballina, BCRFM are also hosting a 'Cake Sale' to fundraise for the station.  Local Bakeries are kindly donating cakes, treats and all things sweet.
Spot prizes will be given out over the weekend for all those who pop, play a request and join in the fun of March Madness.
So why not take this opportunity to find out more about the station, meet the presenters and see do you have what it takes to join the BCRFM team!  Bring your tin whistle to entertain the crowds-there maybe a prize in store for the best traditional musician, Irish Dancer or story teller!
BCRFM recent Outside broadcast at Ballina Tourist Office, minus the Offices brand new sign!
Live Music in Ballina this March 2017
Known for its weekly live music sessions, great food, award winning carvery and a place to meet with new and old faces. The Broken Jug will host well known dance school; Sheila Moffatt School of Irish  Dancers and musicians Friday 17th March after the parade for 1.5 hours and then Live Band "Almost Famous" playing from 10-12 with a D.J til 2am!
Sat 18th March Live Tommy Maloney from 9-11pm followed by DJ till late.
Sun 19th March Live 'The Breakers' from 10pm.
Fri 17th March Jazz with PJ Duffy from 5-7pm followed by DJ and late bar.
Sat 18th March DJ and late bar.
Fri 17th March Martin Gorman 5-8pm followed by live traditional session from 9pm-Close.
Sat 18th March Live music with Christina & Peter from 10pm.
Fri 17th & Sun 19th March Ballad Session by the fireside from 6-8pm.
Fri 17th March Trad Session with Le Ceile at 7pm followed by 'Paddy the Pump' playing from 10pm
Best Irish Cocktails in town, showing GAA, Footie and Six Nations over the Weekend.
Arts March Madness
Ballina Arts Centre serves up a treat of Visual Art, theatre, and live music!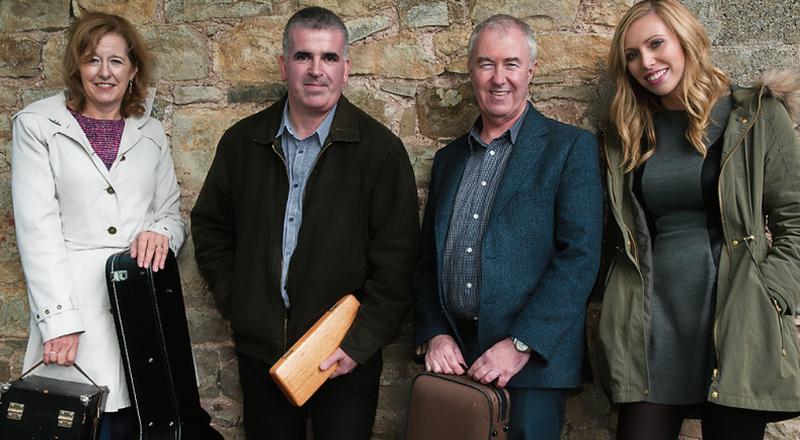 Gatehouse plays the Ballina Arts Centre Friday 24th March, 8pm
For more information, Click on this link..Arts March Madnes in Ballina Arts Centre
There are many other great local events also taking place this March in Ballina including;
Ballina Rugby Club Strictly Lip Sync
'Lip Sync' craze comes to Ballina this March and all in aid of one of Ballina's great sporting clubs, Ballina Rugby Club.
With a stellar line of local celebs and personalities coming on board to entertain the people of Ballina, this is one night in March you cant afford to miss! Guaranteed a night of great music, great singing and great craic!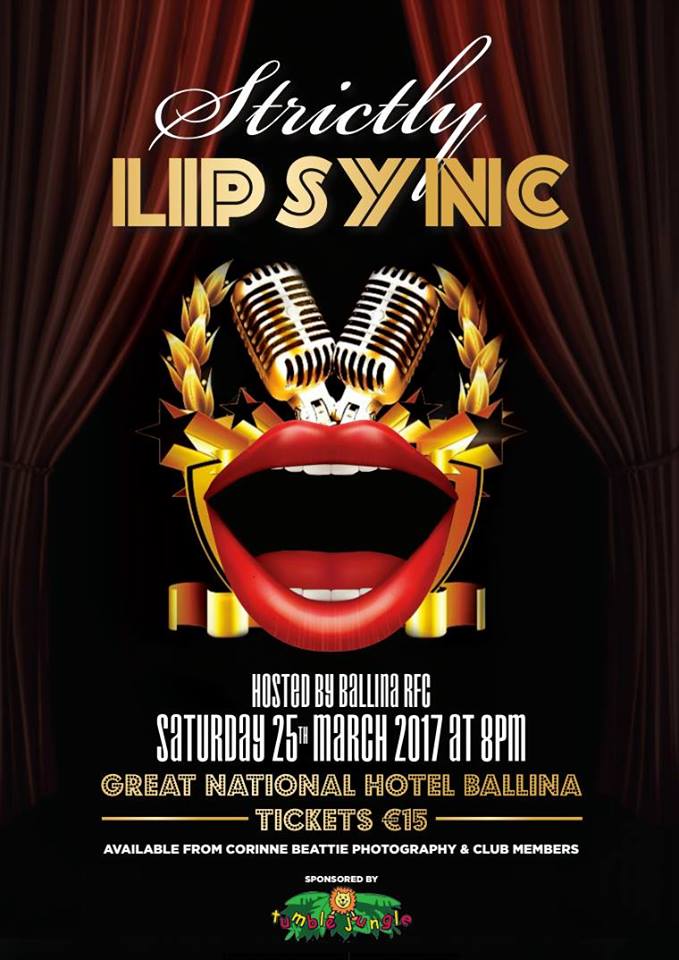 If you know of any additional events taking place in Ballina this March please get in touch and let us know at [email protected] 096 72800
Related Articles
Read more from Uncategorised